Dumas ISD increases security ahead of planned 'peaceful demonstration'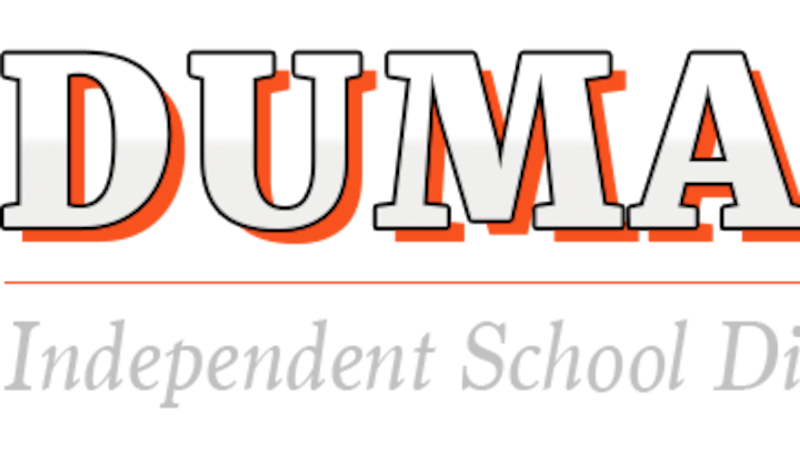 Published: Nov. 14, 2023 at 4:24 PM CST
|
Updated: Nov. 14, 2023 at 4:32 PM CST
DUMAS, Texas (KFDA) - Dumas ISD will be increasing security at Dumas High School on Friday ahead of what officials say is a planned demonstration.
According to a press release, the Protect Children Project contacted Dumas ISD in advance that the group "intends to peacefully and quietly demonstrate" against the district's use of corporal punishment outside of the high school on the sidewalk before and after school.
Dumas ISD officials informed parents and high school students of the demonstration.
To allow regular school operations before and after school, the district coordinated with the City of Dumas Police Department, Moore County Sheriff's Office and the Texas Department of Public Safety to ensure the demonstration happens in a safe and orderly manner.
The press release states the district will have security personnel in place to observe the demonstration and intercede if necessary to preserve student and public safety.
The Dumas ISD Board of Trustees adopted a policy under which corporal punishment is permitted as a method of student discipline. According to the release, students and parents are informed annually of the district's use of corporal punishment in the Dumas ISD Student Handbook and Student Code of Conduct.
Parents are advised that they may provide a signed statement prohibiting its use.
"Our focus remains on our students and how we can continue to provide the best instruction possible. On behalf of the District, thank you for your continued support of our students and Dumas ISD," said Dumas ISD Superintendent Monty Hysinger as part of the release.
Copyright 2023 KFDA. All rights reserved.