Amarillo-native band, The Groobees, reunite after 17 years
Updated: Sep. 2, 2018 at 8:24 PM CDT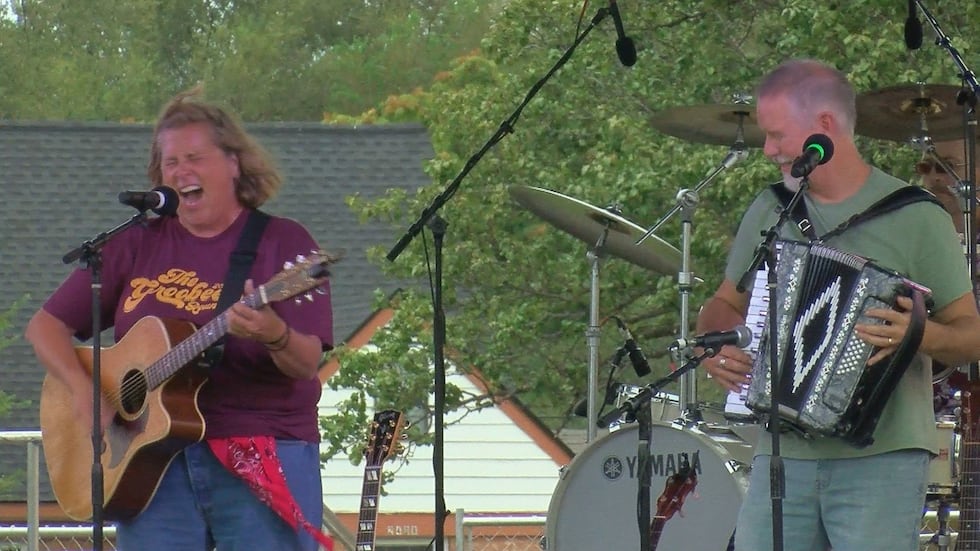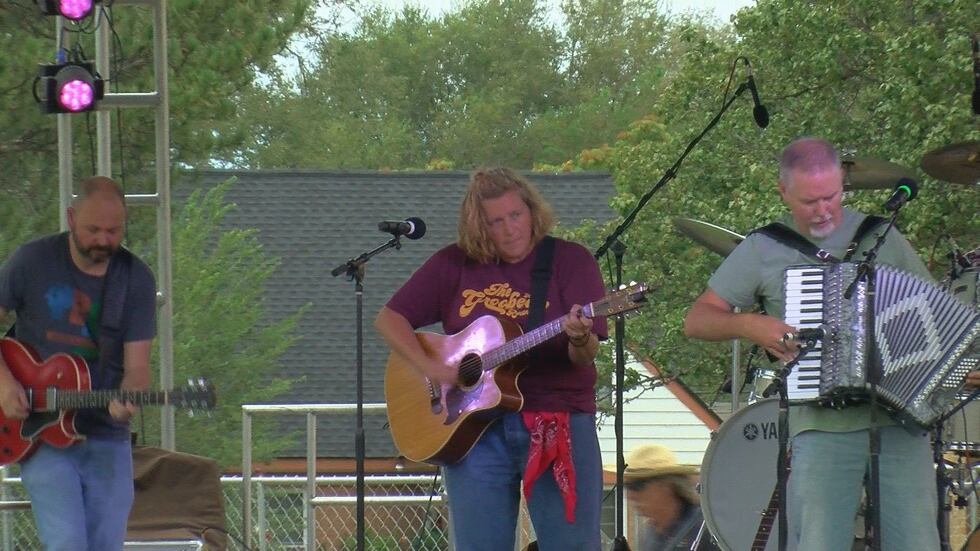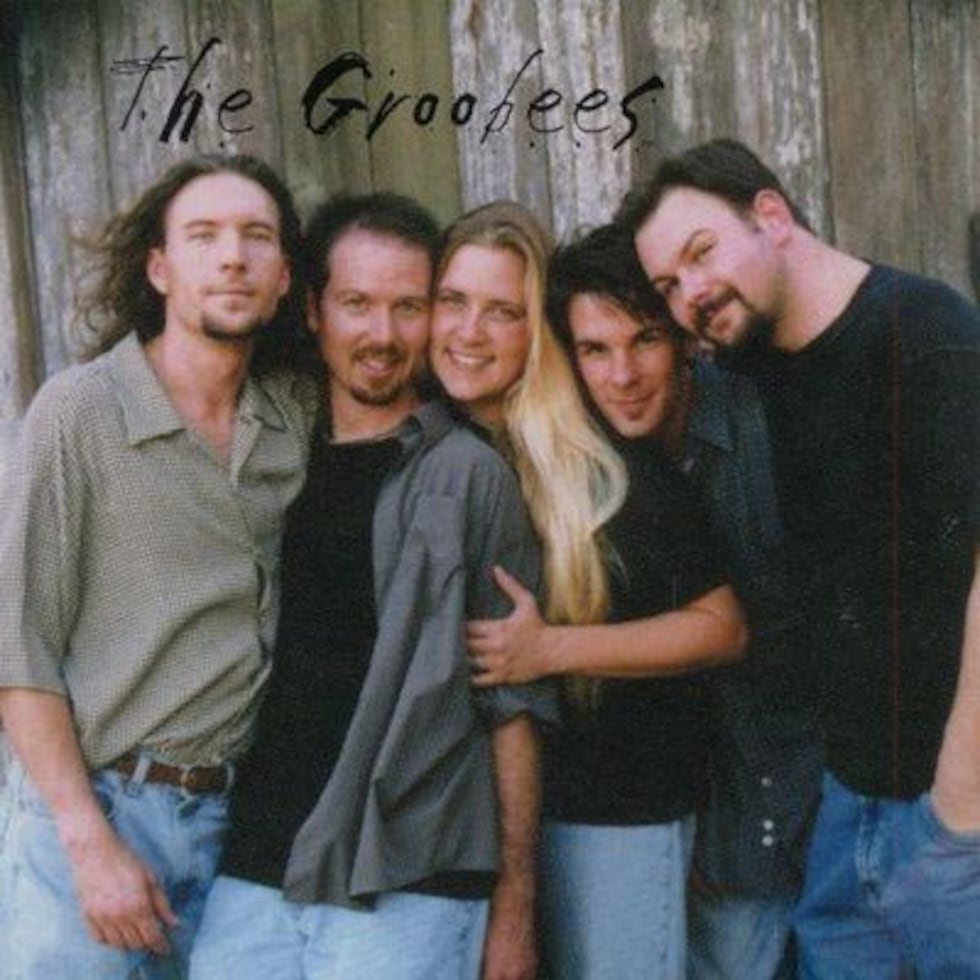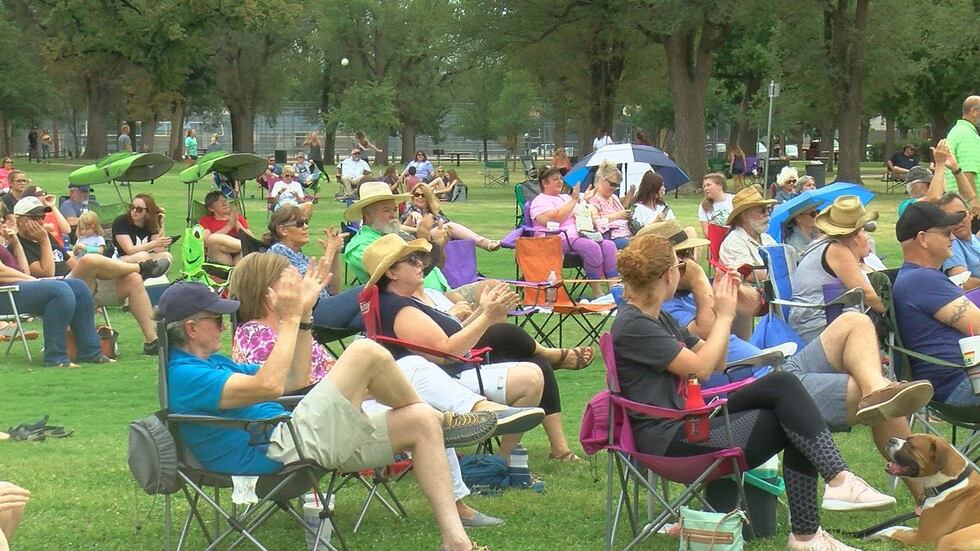 AMARILLO, TX (KFDA) - The Amarillo-native band, The Groobees, got a second chance to perform on Sunday after the Yellow City Sounds Music Festival was rained out yesterday evening.
The highly anticipated comeback performance had dozens of Amarillo fans coming back to Memorial Park this afternoon.
Panhandle PBS producer, Chip Chandler, said festival organizers were happy to make it happen.
"Our friends at New Day Productions kept the stage here," he said. "We are so happy that between our staff and The Groobees and New Day Productions we were able to make this happen again today."
The late '90's group decided to reunite just for this year's Yellow City Sounds Music Festival.
Singer, songwriter and musician, Susan Gibson, said this was a celebration of their musical career.
"We played together for about six years, about 20 years ago," she said. "So we're kind of celebrating the 20th anniversary of our first album that we released and we haven't played together in 17 years. And so when Chip Chandler asked us if we would get back together again to play his festival, at the Panhandle PBS festival, we thought it sounded like fun and like a good idea and a good way to celebrate a cool career and a lot of time that has passed."
Singer, songwriter and musician, Scott Melott, said in the time they spent rehearsing, it was like no time passed at all.
"I came in about a week early and we spent two or three nights just running through the songs trying to remember how we stopped a few things and started a few things," he said. "But really it came back pretty quickly."
The night of the music festival, they performed a house show for close friends they made during their time in Amarillo.
Gibson said the friendships they made were the highlight of their career as a band.
"The music, I love the music. We made great music. But we made better friends," she said. "It was just really cool to have all those people in one place again."
Get the latest Amarillo news straight to your phone! Apple | Android
The members want to thank the friends and dedicated fans who supported them then and continue to support them even today.
"Thank you, guys. Thank you guys for 17 years ago when you would come out and see us and thank you for sticking with us," said Melott. "I think Susan said it last night: 'Sticking with us even when we didn't stick with us.'"
Band members are currently playing music solo or with different bands.
"Everybody's out there playing still even though we're not one group," said Gibson. "And so, you know, if you have a band that you love, look for where they're playing and go see them and support them. It means the world."
Copyright 2018 KFDA. All rights reserved.