Turning the page: One year after the Clovis library mass shooting
Published: Aug. 28, 2018 at 7:23 PM CDT
|
Updated: Aug. 28, 2018 at 10:37 PM CDT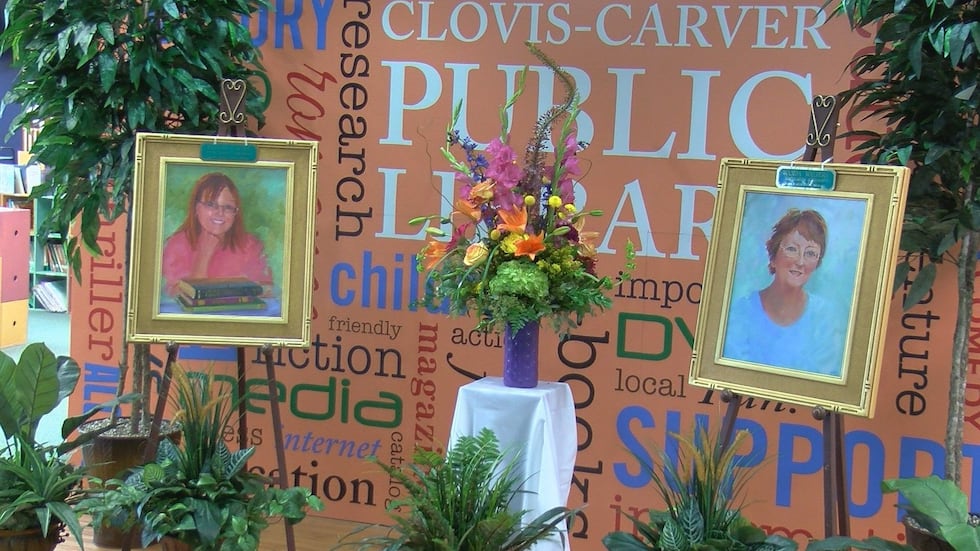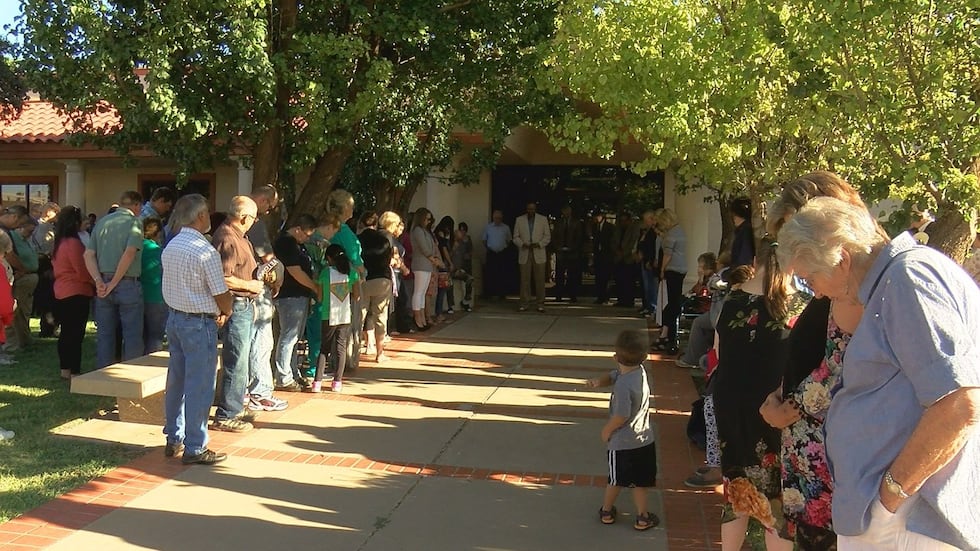 CLOVIS, N.M. (KFDA) - One year ago today, a gunman opened fire at the Clovis-Carver Public Library, killing two librarians and wounding four others.
Today, dozens gathered at the facility to remember the lives lost, and focus on moving forward
Mayor David Lansford offered remarks, saying the whole community was affected by this tragedy and that it's a time to confront their emotions.
After a moment of silence and community prayer, attendees honored the lives of Krissy Carter and Wanda Walters, who were killed in the shooting.

Get the latest Amarillo news straight to your phone! Apple | Android
August 28, 2017 began like any other day at the Clovis-Carver Public Library.
Howard Jones and his children were returning some books to the library that day.
"It just went nuts. I looked around the bookcase and I saw somebody shooting a gun and next thing I know I'm telling my kids to run and hide," said Jones. "Before I knew it, he's standing point blank range at me and shot me. It was chaos."
A shooter, believed by police to be Nathaniel Jouett, rampaged through the library, leaving four people wounded and two dead.
In a matter of moments, chilling 911 phone calls came rolling in.
Operator: "Clovis 911, what's your emergency?"

Hinchee: "Yes, there is a shooting at the Clovis-Carver Public Library."

Operator: "Can you give me any information? Can you tell me who it is?"

Hinchee: "No, I don't."
Margaret Hinchee hid in the closet of her office as gunfire erupted at the library.
What she thought was a balloon popping turned out to be something much more dangerous.
"I realized something else was going on," said Hinchee. "People were yelling, people were running."
Operator: "Has anyone been hit?"

Hinchee: "No, I don't know"

Operator: "You don't know if anyone's been hit?"

Hinchee: "I don't know! I don't know!"
It's a day the Clovis community will never forget.
In only eight minutes, a peaceful place of learning became a crime scene, flooded with first responders.
Chief Douglas Ford was one of the first to arrive on scene.
He said that an active shooter call was the last thing he expected.
"For anybody in this business, it's 'Did I really hear that? Is that really what I heard?'" said Chief Ford.
As he sprinted across the street from the courthouse, he feared the worst.
"People working there are fellow city employees. They're people we work with day in and day out too. They're part of the city family," said Chief Ford. "I have a lieutenant here whose wife worked there and was one of the victims. That really hits home too when it's part of our PD family."
That woman was Jessica Thron, who was shot in the shoulder that day.
She hasn't returned to the library since.
As emotions resurface a year later, Thron said losing her co-workers, Wanda Walters and Krissy Carter, has been harder than any physical trauma she endured.
She isn't the only one still struggling.
Alexis and Noah Molina were also in the library, with Alexis being shot three times and Noah once.
Alexis said it's hard to even look at the library, but she doesn't want people to forget the lives the shooting changed.
Howard Jones was shot in the left arm, shattering the upper bone before lodging in the back of his bicep.
Two surgeries later, he continues to do intense physical therapy.
"Yeah, it's gonna be in the back of my mind what happened,' said Jones. "It's never gonna go away. The only thing is we can only move on, one day at a time."
Jones also suffers from PTSD from the incident, but he is working through one of the hardest challenges: returning to the library.
"It's hard to go back in, but it's something I have to overcome," said Jones.
Margaret Hinchee said the library has seen some turnover, and some residents are afraid to come back.
She began to cry as she described the support the victims received from the Clovis community.
"I always had faith in this town," she said. "I always had faith in this town, but I didn't realize how strong of a community we had until after the event. Everyone rallied behind us."
The library is preserving the spirits of Krissy and Wanda through new portraits hanging in the building and by continuing to tell their stories.
"Krissy Carter was the silliest and craziest person I ever met," said Hinchee. "The kids still miss her. The kids will always miss her."
"Wanda Walters was patient. She was kind. She was caring. She was well loved by everyone," she continued.
Hinchee said that even though it's been a year since that day, one thing will never change.
"We're going to continue doing our mission, and that's to be a public library, despite what happened."
NewsChannel10 spoke with the Ninth Judicial District Attorney Andrea Reeb today, who said she encourages the public to trust the system as she works to bring justice to Clovis.
She also said the trial for the accused shooter has been moving along very efficiently.
Nathaniel Jouett is facing up to 33 counts, including two counts of first degree murder.
He is being tried as an adult and is currently in the Curry County Juvenile Detention Center.
Reeb said preparing for trial has been challenging.
"It's hard for me too," said Reeb. "It's something that just makes me want to make sure that I do a great job on this case and do the best I can for what I'm elected to do, which is to prosecute this defendant to the fullest extent."
Reeb said the defense is filing a motion that will be heard in the next couple months.
Jouett's trial is set for March 18 through April 19 in Roswell next year.
Copyright 2018 KFDA. All rights reserved.