Dalhart Police Department makes historic hire
Published: Mar. 28, 2018 at 8:25 PM CDT
|
Updated: Mar. 29, 2018 at 11:46 PM CDT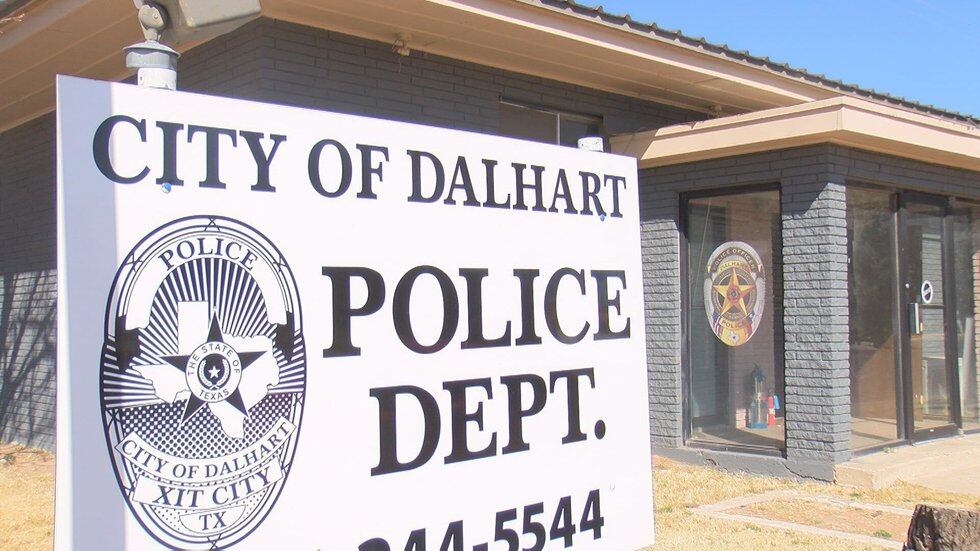 DALHART, TX (KFDA) - The Dalhart Police Department swore in its first commissioned deaf female police officer today, officer Erica Trevino.
Despite some skepticism, the department said they are confident in her ability to protect and serve, but they will have to make some adjustments to accommodate for her hearing.
Get the latest Amarillo news straight to your phone! Apple | Android
"I'm ready to get to work," said Erica.
Chief David Conner said Erica is making history not only at the Dalhart Police Department, but also across the country.
"She's the first female deaf police officer in Texas, and will be the second in the nation," said Conner.
Trevino graduated third from the top of her class in the police academy.
She said being sworn in today was a dream come true, but it's been a long road to get here.
"When she was in the fifth grade, some army recruiters came to Lamar, her school, and she came home just irate because they told her she couldn't join the military," said Erica's mom Cindi Trevino. "I said 'do you want to join the military?'
'No but I think I should be able to if I want to.'"
"I'm not going to let anyone tell me what I can and cannot do," said Erica. "So I decided to become a police officer and I have a lot of people that still now tell me now that they don't think I can, but I can't hear them so that's okay."
Erica has a cochlear implant to help her hearing. And she knows she will face challenges in the line of duty.
"I have to learn how to watch my back obviously, but then every officer that has to learn to do that," said Erica. "I have to learn to trust my partner, trust myself and speak clearly so the people will understand me."
Conner said there was concern when hiring Erica, but her qualifications speak for themself.
"After talking to her and realizing the type of woman that she is it just seemed like a natural fit," said Conner. "Her disadvantage was not a concern to me."
Chief Conner said they won't send Trevino to a major call without backup.
They will also change the way they dispatch.
"She's still going to be able to receive a radio dispatch but we're also going to be sending it to her by way of text message so she can see what the call is that she's going to as well," said Conner.
Not only is Erica balancing the new job, but she's also a single mom
"I'm proud of mommy," said her three-year-old daughter Adeline Trevino.
Erica hopes to inspire other people moving forward.
"I look forward to beginning my time serving the City of Dalhart and I hope I can inspire other people to follow their dream and know that anything is possible if you work hard enough for it," said Erica.
Erica officially starts her job with the Dalhart PD on April 14.
You can watch her full interview here:
Copyright 2018 KFDA. All rights reserved.