State troopers investigating fatal wreck in Hemphill County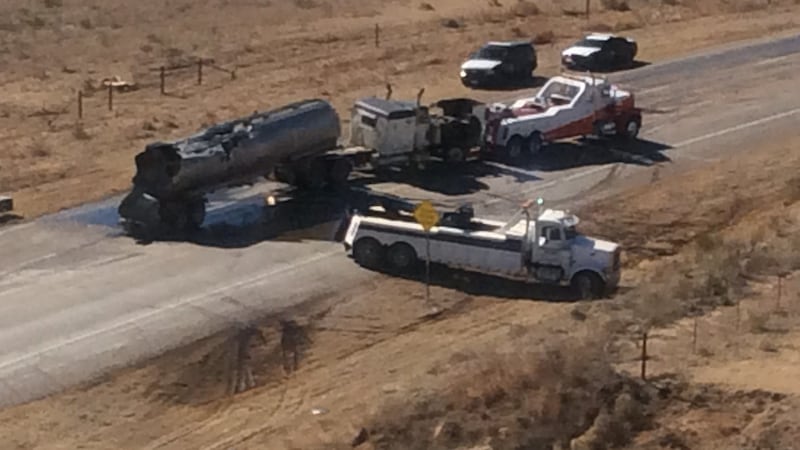 Published: Feb. 11, 2016 at 8:11 PM CST
|
Updated: Feb. 11, 2016 at 11:06 PM CST
AMARILLO, TX (KFDA) - One person is dead and another is hospitalized following a wreck in Hemphill County.
Thursday morning, troopers say a semi-truck was traveling west on US Highway 60 between Miami and Canadian, when they believe the vehicle crossed into the opposite lane of traffic.
A pick-up traveling east on the highway collided with the trailer of the semi-truck.
The pick-up driver, 24 year-old Carlos Grissom of Pampa, was pronounced dead at the scene of the crash, and the semi-truck driver, 33 year-old Aaron Wiggins of Kingfisher, Okla. was taken to a hospital with injuries believed to be non-life-threatening.
The wreck remains under investigation at this time.
Copyright 2016 KFDA. All rights reserved.