No room for Syrian refugees in Amarillo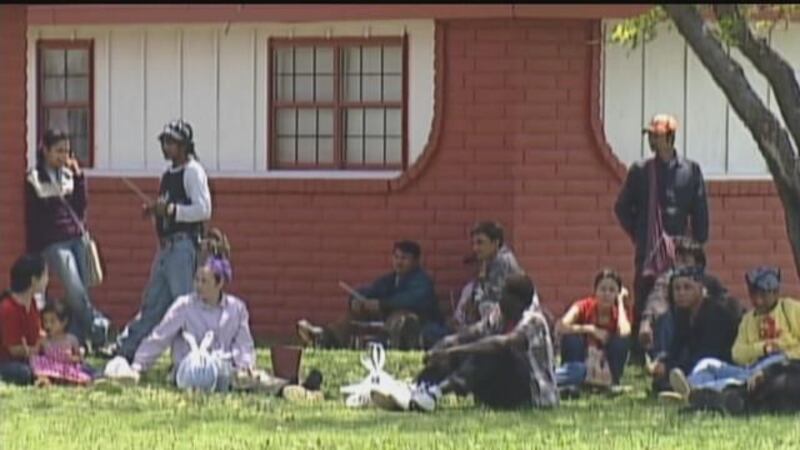 Published: Oct. 7, 2015 at 8:40 PM CDT
|
Updated: Oct. 7, 2015 at 10:39 PM CDT
Amarillo, TX -  The City of Amarillo is voicing its concern as the Obama Administration makes preparations to absorb thousands of Syrian refugees into communities all over the United States.
Amarillo is well known for its top notch resettlement programs. However, the population of refugees has consistently grown each year, and the city sad it is beginning to bust at the seams.
"We get a higher number ration of refugees in this city than any city in the country per capita," Amarillo Mayor, Paul Harpole, said. "So for our population base, it's way too many."
Add the influx of Syrian refugees to the 500 resettlement cases Amarillo takes in each year, and the city said that becomes a huge burden for the economy.
"We are very much in favor of resettlement and we are not against that," Harpole said. "We just feel like there is an over burdening of our city compared to other cities. I wish that they would recreate what we have here in other cities, such as Lubbock and Wichita Falls and all around the country."
Currently the city is fielding 911 calls in 36 different languages, supplying language classes in schools, and having interpreters on call for police, the court system, and hospitals. It all comes down to the fiscal issues, and how we can support such a large population.
"Its become a burden beyond what we can deal with because the funding isn't there to take care of it in the schools," Harpole said. "To have English as a special tutoring session in the summer. Thirty days of tutoring costs about $1,300 a student."
Without enough funding, the refugees wouldn't be able to live in favorable living conditions like the resettlement programs promise.
"So we are very concerned that we don't think that because we have big hearts....we area great city to be in and that we don't think that's the end of the story.," Harpole said. "We have to be sure we do this responsibly for the people that live here as well as the refugees."
Harpole said recently resettlement agencies in Amarillo have agreed to lower the number of refugees sent to Amarillo each year.
He said if we could create Amarillo-type cities across Texas, we could take in twice as many refugees.