Ports to Plains highway project is coming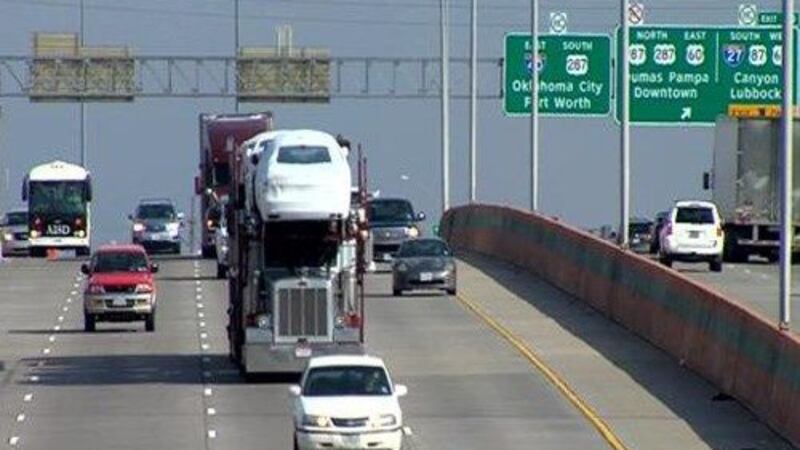 Published: Sep. 15, 2015 at 5:35 PM CDT
|
Updated: Sep. 15, 2015 at 10:17 PM CDT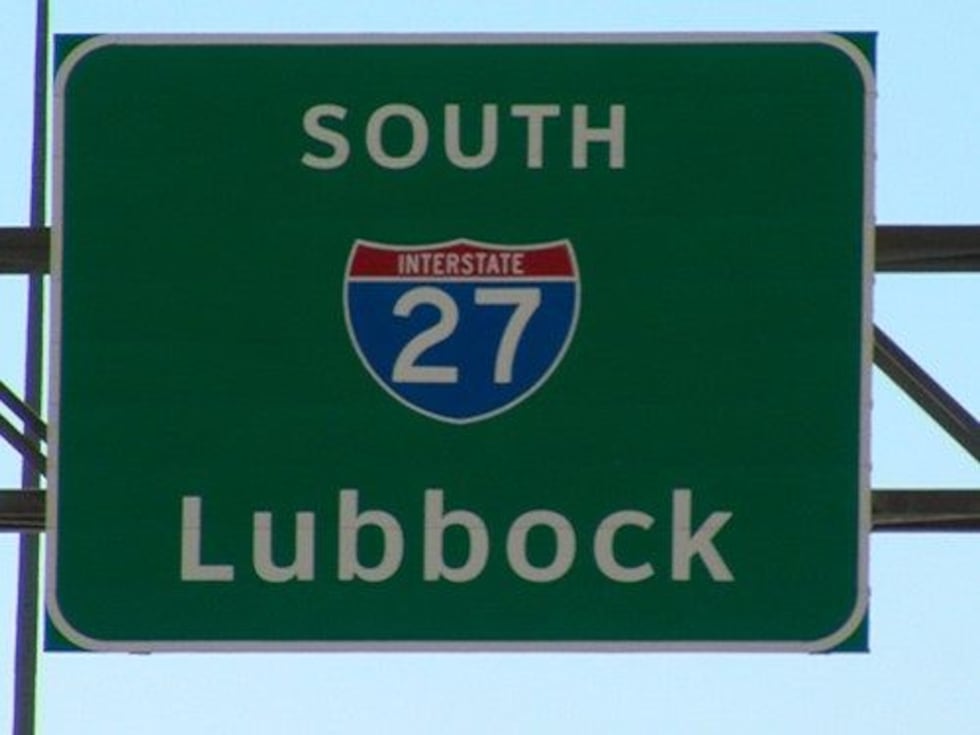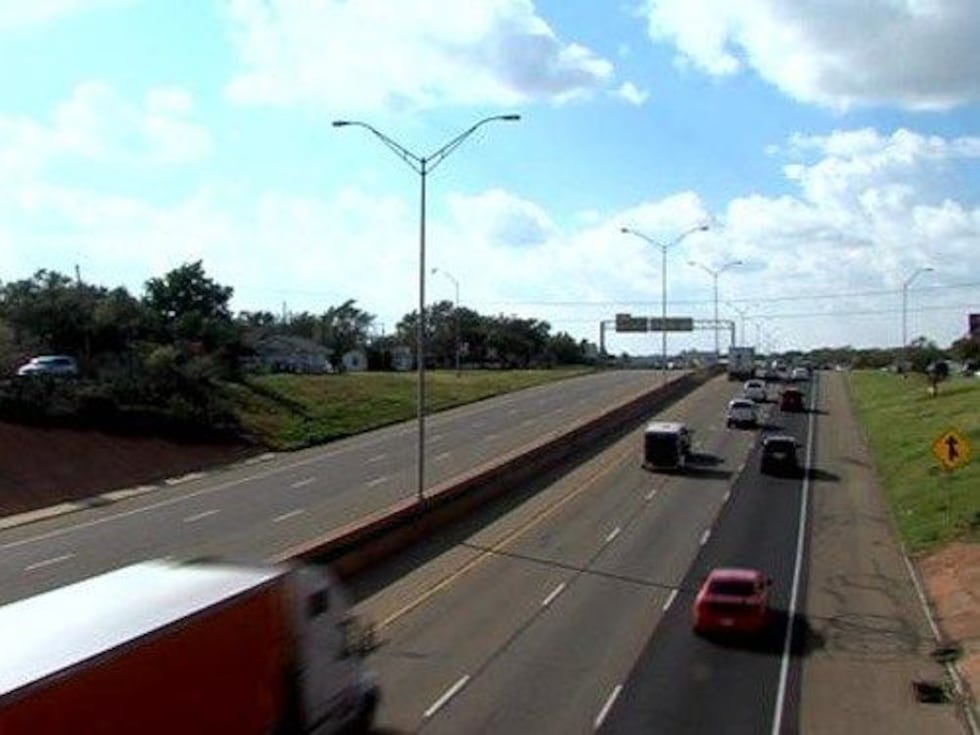 By John Kanelis
It's known as Ports-to-Plains and it will provide a modern highway network that stretches from Texas's border with Mexico all the way into the Canadian plains.
Eventually.
The project isn't done yet, but according to Michael Reeves, president of the Ports-to-Plains Alliance, much of the highway improvements – in Texas, at least – has been completed.
Reeves, who lives in Lubbock, has led the alliance – which he said is a 501 c 6 non-profit organization – for about a dozen years. He's a Lubbock native, a journalism graduate from Texas Tech University and he's an energetic advocate for this massive highway project.
The alliance comprises local officials representing cities, counties and chambers of commerce in communities stretching all the way from Mazatlan, on Mexico's Pacific Coast, to Alberta, Reeves said.
"One of our goals is to relieve some of the heavy truck traffic from Interstate 35," Reeves said. Expanding and improving the highway through Texas and north into the rest of the Great Plains would divert traffic that's now moving along I-35 that most officials believe is causing considerable congestion headaches, Reeves said.
One possible way to do that would be to extend Interstate 27, which currently serves as a highway spur between Amarillo and Lubbock, to points north and south well beyond both cities. The Texas Department of Transportation is "looking at expansion" of I-27, Reeves said, "but we're still waiting for the (Texas Transportation) commission to authorize a full feasibility study."
I-27 came to be in a 1968 congressional highway funding bill, Reeves said. He said construction began in 1975 and the interstate highway was completed in 1992, at a cost of $453 million. Reeves calls that a "bargain" in today's dollars.
Reeves credited the late U.S. Rep. George Mahon, D-Lubbock, with moving the project forward. Mahon, he said, had grown "tired of Lubbock not having an interstate highway" and that the city was big enough to warrant one. It helped, as well, that Mahon was chairman of the House Ways and Means Committee, one of the most powerful congressional panels on Capitol Hill.
"We're working to get a four-lane divided highway built all the way from the Mexican border to Denver," Reeves said, noting that such highways generally are safer than narrower, undivided roadways. "Fifty percent of the upgrades in that area have been done," Reeves said.
TxDOT has estimated that in Texas alone these highway projects will cost about $425 million. Funding, though, is an issue.
U.S. Rep. Mac Thornberry, R-Clarendon, agrees that federal money is tight, but said part of the federal funding dilemma comes from more fuel-efficient motor vehicles.
Thornberry, who has served in Congress since 1995 – and who now chairs the House Armed Services Committee – said that "cars are more efficient, which means we're collecting less money in gasoline tax revenue." He said he saw a study that shows that Americans "are actually driving more miles than ever but we're still collecting less (gas tax) money."
He agrees with Reeves about the short-term, stop-gap funding measures that keep coming before Congress, but said his colleague, House Budget Committee Chairman Paul Ryan, R-Wis., is "trying to find some additional revenue that could come from overseas sources." It would come in the form of "tax changes" that Congress could enact that could fund a supplemental highway funding bill. "But it's a one-time thing," Thornberry said, but "it could be enough to get us past the next five or six years."
Reeves said the entire Ports-to-Plains corridor runs through U.S. states and Canadian provinces that share many common bonds. They all produce lots of food and energy, he said, adding that they're all largely rural.
Indeed, Reeves said a huge portion of the nation's agriculture is produced right along the Ports-to-Plains corridor.
He also noted that the alliance is looking at developing a gigantic farm-to-market highway system that runs through five of the top six natural gas-producing states, six of the top 10 oil-producing states and nine of the top 12 wind energy-producing states.
Reeves offered praise to the Amarillo Economic Development Corporation for its work in bringing wind-farm-related business to the Texas Panhandle; Buzz David, president and CEO of the AEDC, currently sits on the Ports-to-Plains Alliance board as its "Amarillo representative," Reeves said.
The connection with Canada is vital, Reeves said, because Canada is the largest supplier of foreign oil to the United States, and he noted that development of the largely untapped oil sands reserve in Canada represent a giant potential source of energy for American industry and travelers.
Thornberry also has another idea for making federal highway money go further. "We ought to think about restricting the use of the Highway Trust Fund money to things like highway infrastructure and improvement," Thornberry said.
"Too often the Trust Fund money goes to things other than highways," he said, noting projects such as mass transit and bike paths. "Those are all worthwhile things we must do," Thornberry said, "but restricting the way we spend that (Trust Fund) money could help fund the highway system longer."
Thornberry said as well that the federal government often "relies on the states to make decisions" regarding highway infrastructure improvement.
Texans will decide on Proposition 7 in November, which would amend the Texas Constitution to devote $2.5 billion from the state sales tax revenue stream to "non-toll road projects," according to Reeves.
Reeves acknowledged that competition for a limited amount of transportation money is fierce, and that West Texas must compete with much larger metropolitan areas that have considerably greater traffic concerns.
Agriculture, Reeves said, might be West Texas's ace in the hole as it competes with the enormous political clout that resides in places like Dallas/Fort Worth, Austin, San Antonio and Houston.
"If you like to eat," Reeves said, "then we need to improve our highways."