Two people injured in Wonderland Park ride malfunction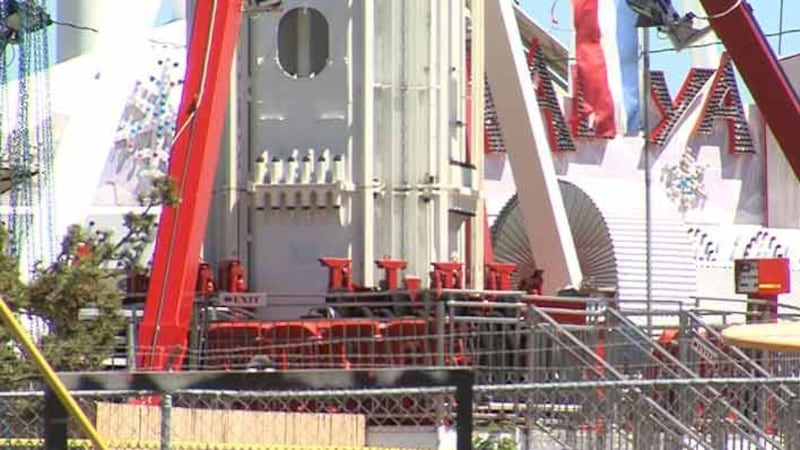 Published: May. 11, 2015 at 9:09 PM CDT
|
Updated: May. 13, 2015 at 8:46 PM CDT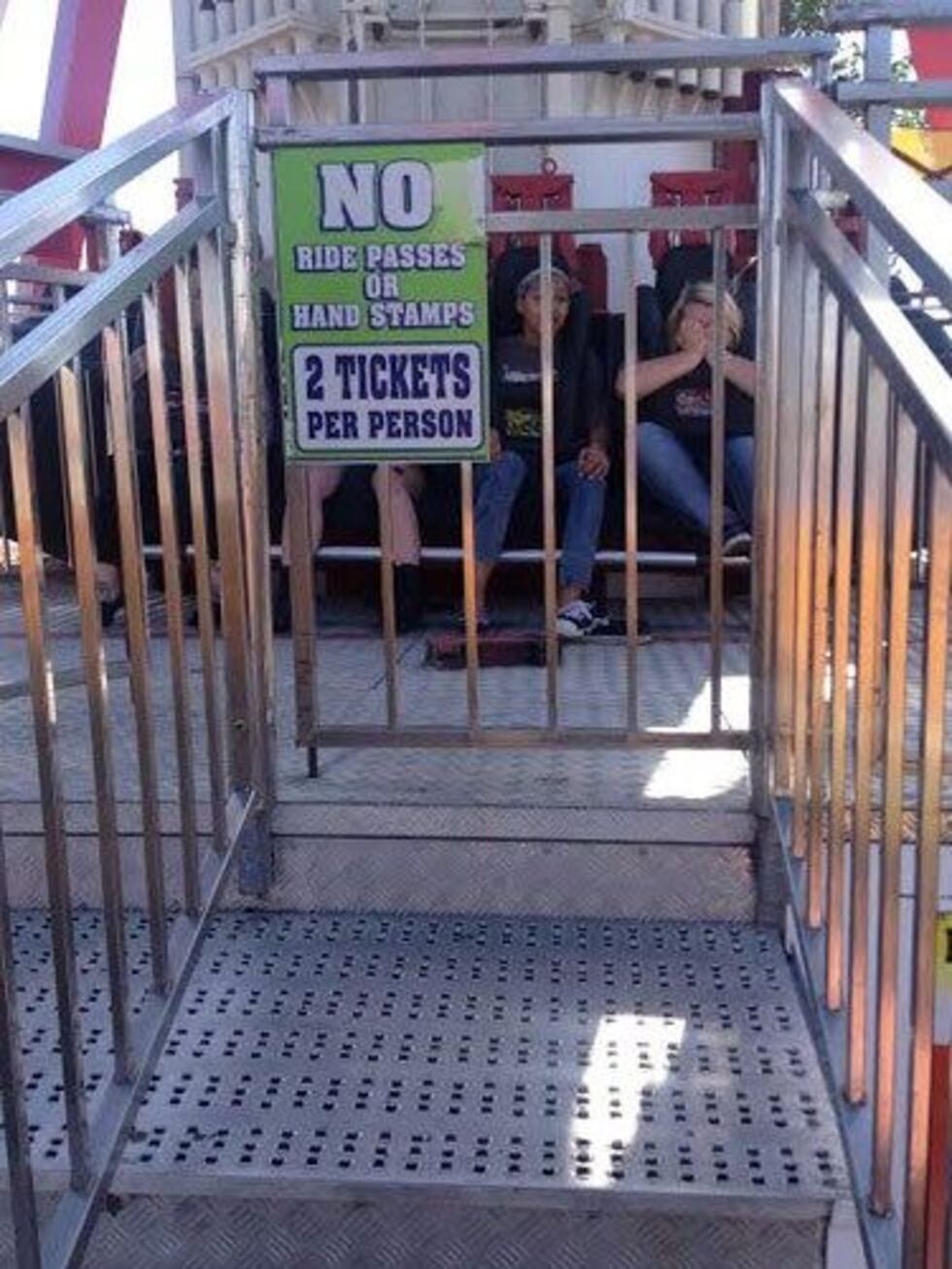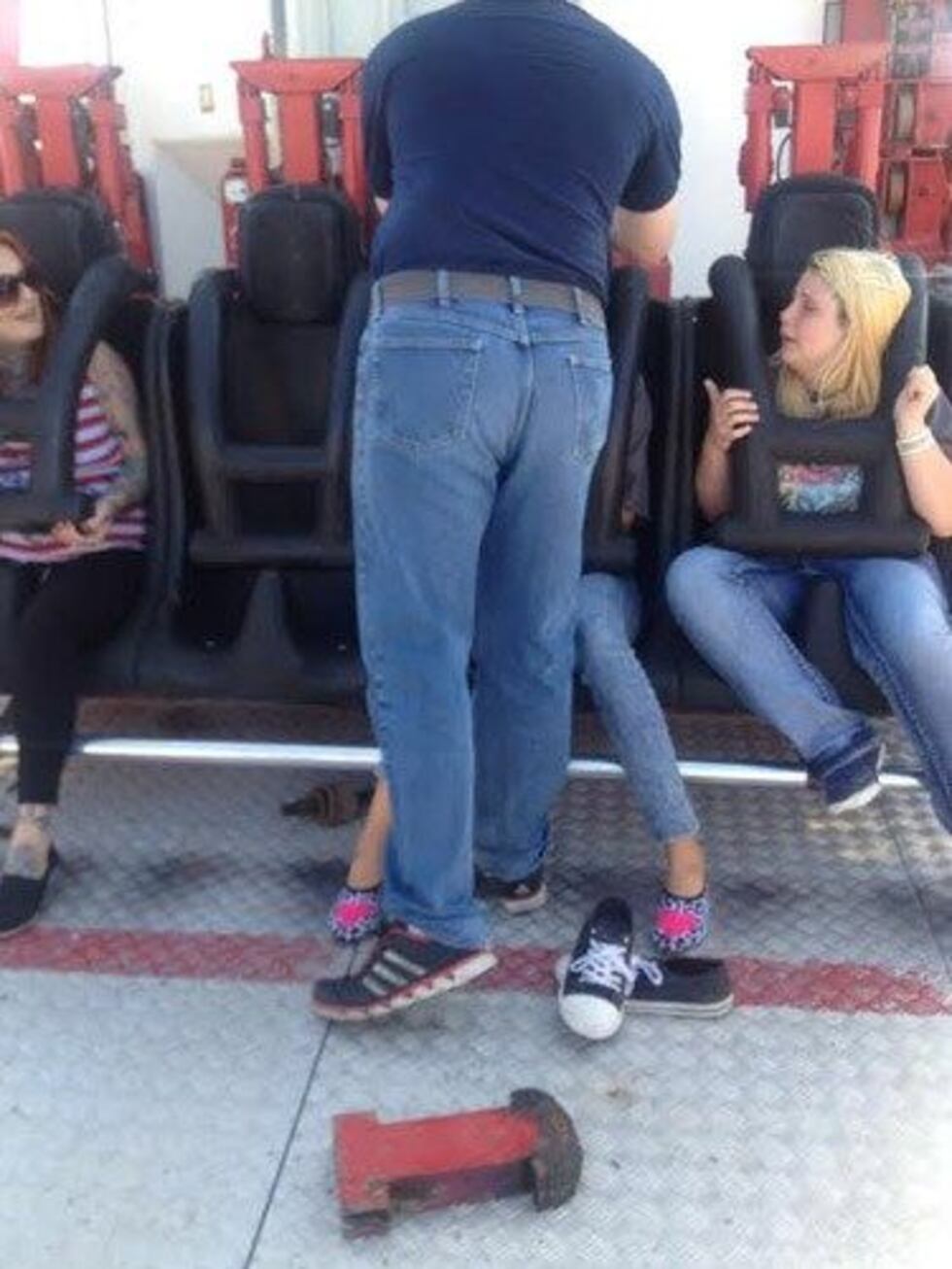 UPDATE: Another person has come forward claiming they were injured on the "Ride of Fear" as well this past Saturday.
Anna Prager, a rider on the attraction, reached out to NewsChannel 10 with her experience at the park that day. She said about 10 seconds into the ride she heard a loud pop and then the large piece of metal fell on her head.
She adds as soon as the person operating the ride realized something was wrong, he immediately stopped the ride to unlatch the riders, however they were locked in.
Once riders were finally free, Prager said she became very dizzy. She declined to go to the hospital, however later that day she began to feel sick and decided to go to the doctor where she was told she had a concussion.
Prager goes on to say she is concerned how the situation was handled and she still has yet to hear from the park about the situation.
---------------------------------------------------------------



Amarillo, TX - Wonderland Amusement Park is speaking out about the safety of its rides after a person was injured over the weekend.

The "Drop of Fear" is a large tower that sends riders up to the top and then releases them into a free fall.

On Saturday, as riders were seeking to a get thrill from the attraction, they got something else instead.

Justine and Archer Mora were next in line for the drop of fear. As they stepped up to the gate waiting for those ahead of them, the unthinkable happened.

"Four girls got on and they only went a few feet before the thing that brings them up disconnected  and they fell back down and it went up and a few seconds later big metal chunk fell down," Justine said.

"I just saw it explode on the little piece of metal behind the girls," Archer said.

These children's accounts were sent in to us from Justine and Archer's concerned mother.

She tells us both her children were sprayed in the face with what she thought was metal shrapnel.

We reached out to Wonderland Park to see what it was doing about the incident.

They released this statement: "Wonderland Amusement Park takes great strides to ensure the safety of our visitors at all times. Today, we have a ride inspector on-site evaluating the Drop of Fear, which was involved in an accident over the weekend.... The Drop of Fear remains closed as the inspector conducts an investigation."

One person out of the four riders was injured from the falling metal, however Wonderland assures us she was treated for a bruised knee at the hospital and later released.

Although everyone appears OK, witnesses say they're a little rattled.

"I'm a little bit shocked, and worried about the girls because they were hit pretty bad, and stunned," Archer Mora said.