City unveils first design renderings for downtown convention hotel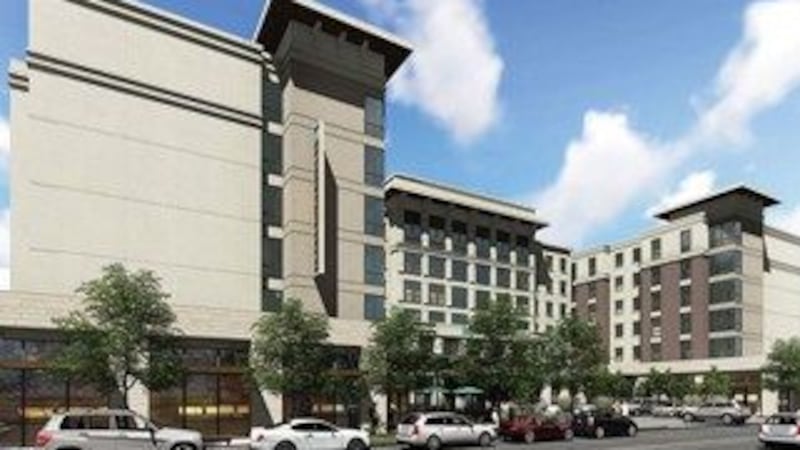 Published: Feb. 26, 2015 at 2:55 AM CST
|
Updated: Feb. 26, 2015 at 3:51 AM CST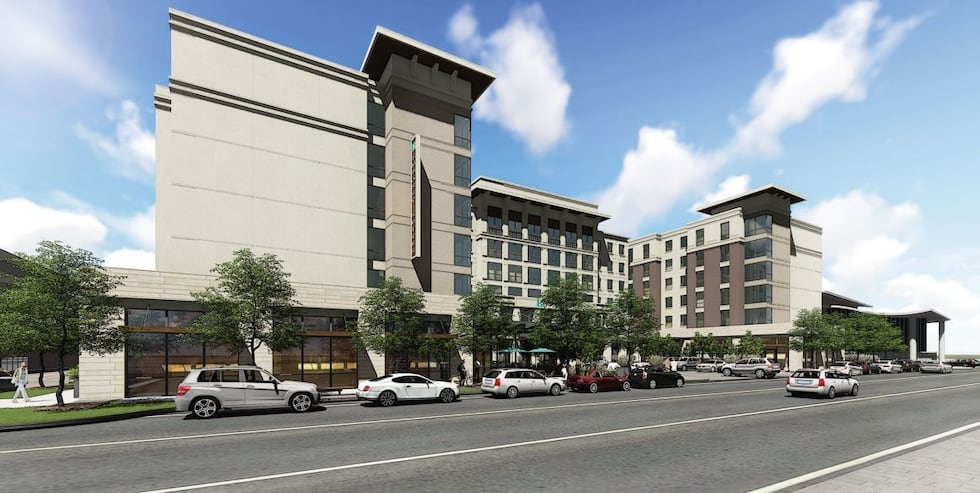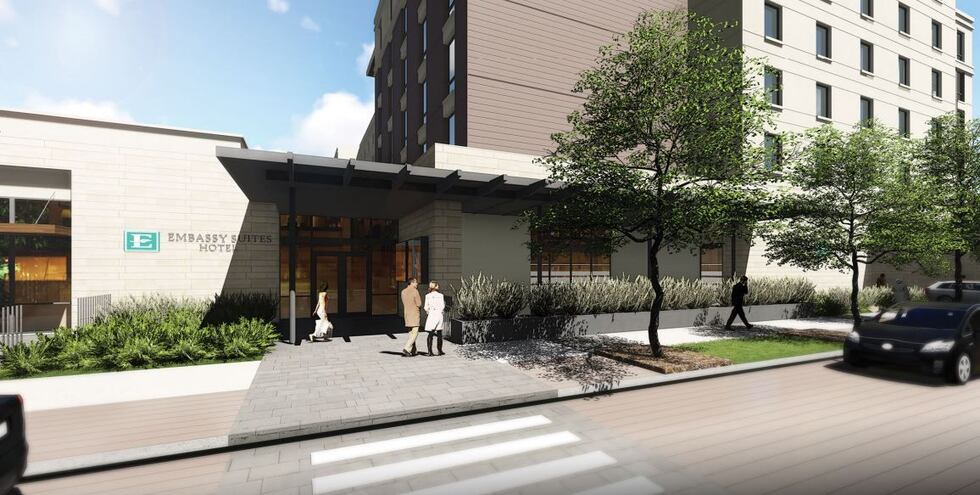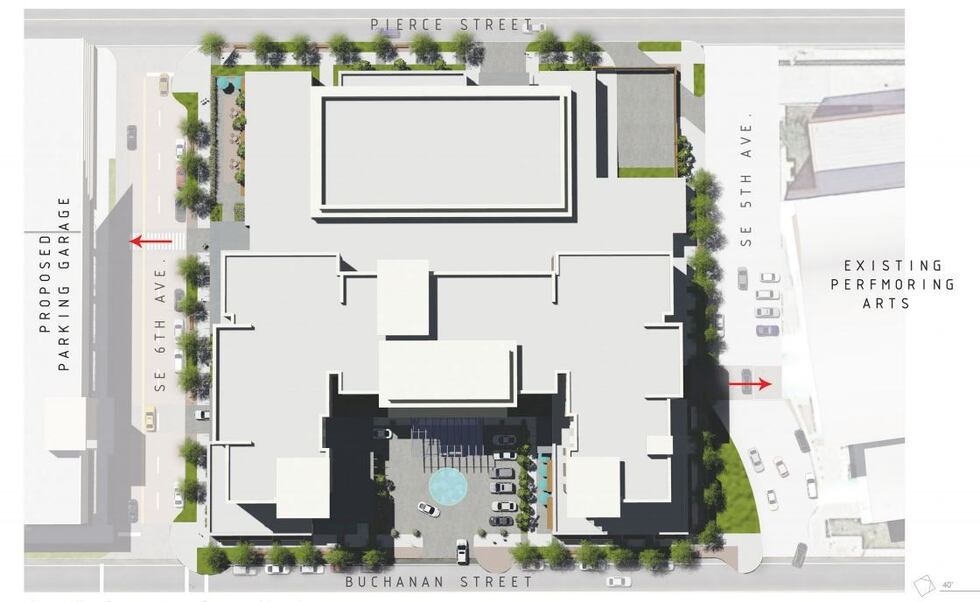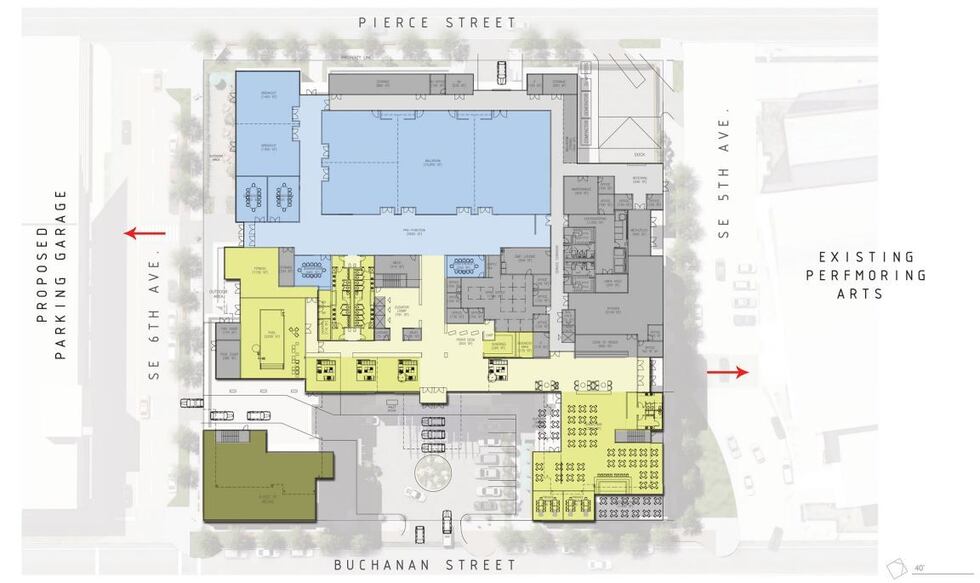 Amarillo, TX - Downtown revitalization took a long awaited step forward Wednesday as city officials received the first set of designs for the convention center hotel.

After years of studies, planning, changing developers, contracts and meetings, there is finally a face on the catalyst project for downtown Amarillo.
Newcrest Image presented their vision for downtown's $45 million Embassy Suites convention center hotel to the Local Government Corporation Wednesday afternoon. The hotel will have 226 rooms, 15,500 square feet of meeting space, 4,400 square feet of retail space and a restaurant,
The designs were met with praise from city officials after years of waiting to see them. "I know this has been a long process and most of the work that has been done is not anything you can see," said Amarillo City Manager Jarrett Atkinson. "Today you saw it. That design wasn't created overnight. The architectural firm has been working very hard for a couple of months now and I'm impressed. I think they have done a very good job. There will probably still be some minor tweaks as we go forward, but we're on the road now and you can see what it will look like."
Architectural plans for the downtown parking garage are also close to completion. "We should be getting close to making a final draft within the next couple weeks," said City of Amarillo Facilities Manager Jerry Danforth. "The primary concern is the traffic and making sure we meet all the traffic standards and control pedestrian safety after major events. We're trying to keep traffic away from pedestrians coming from the Civic Center, the Globe News Center or the Multi-Purpose Event Center so that we can exit traffic back to the west."
Starting this summer, Buchanan Street will see a complete revamp between 11th and 6th Avenue. "You're going to have construction of the hotel, construction of the parking garage, the SPS office building, immediately south of that you will have a facility the city owns today and it will be the Simms Building. We'll start construction on it. Add on top of that the streetscape project that is funded by the Texas Department of Transportation," added Atkinson.
The city anticipates all that construction will create some parking problems, so it created a website to show visitors their options. "We need to help them know where to park because there is going to be a lot of construction, there's going to be detours, there's going to be equipment. It's going to be kind of a glorious mess for a while, so we're going to get these applications up that will show people alternative parking arrangements that we're making," said Atkinson.
To visit the new downtown parking website, click here.
Madison Alewel - NewsChannel 10