HIGHLIGHTS: Midland Bulldogs end season with a second-round playoff loss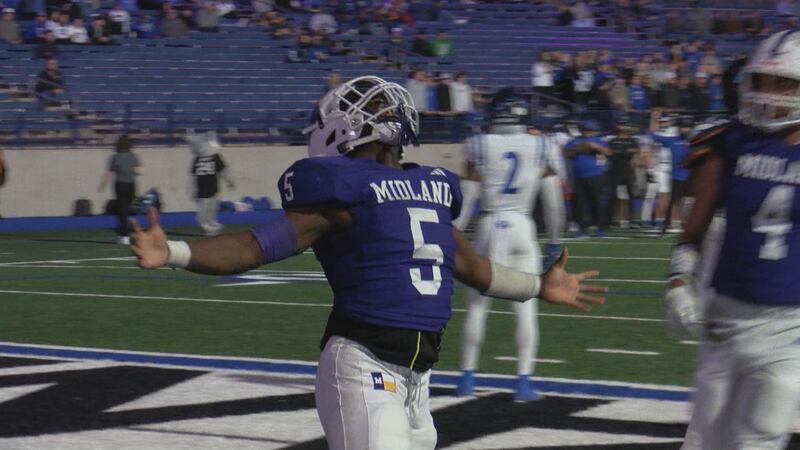 Published: Nov. 17, 2023 at 10:46 PM CST
MIDLAND, Texas (KOSA) - It was Midland High's first time in the second round of the playoffs since 2016 and they had a tough opponent in the now 12-0 Byron Nelson Bobcats.
Midland came into the game off a ten-point win in the first round. Byron Nelson had given up more than 30 points just once this season.
The Bulldogs got off to a hot start, forcing and recovering a fumble on Byron's first drive.
On the first offensive drive for the Bulldogs, they found their way to the goalline and punched it in thanks to Elijah McCoy, but that would be their only lead of the game.
The Bobcats moved the ball well through the air and on the ground, not looking back after taking the lead with an impressive catch in the endzone by Dmitry Schmidt from Tom Von Grote.
Byron Nelson got the win 35-7, ending Midland's season with a 9-3 record.
Copyright 2023 KOSA. All rights reserved.