SPORTS DRIVE: Catch up with RJ Ochoa, AISD and Lucas Kinsey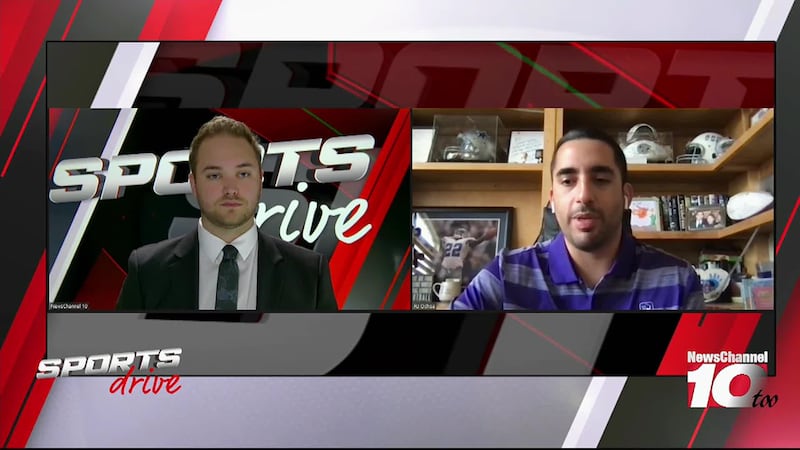 Published: Nov. 16, 2023 at 4:21 PM CST
AMARILLO, Texas (KFDA) - If you missed today's interview with RJ Ochoa and Lucas Kinsey or extended AISD coverage on the Sports Drive, you can watch it here.
RJ Ochoa, Blogging the Boys Editor-in-Chief:
Blogging the Boys Editor-in-Chief RJ Ochoa talks to us about all things Dallas Cowboys!
AISD Press Conference Extended Coverage:
Preston Moore shares extended AISD press conference coverage with Chad Dunnam and Ken Plunk.
Lucas Kinsey, TPSN Broadcaster:
TPSN's Lucas Kinsey compares the teams in the upcoming West Plains and Graham football playoff game, WT's basketball team this year, and more!
Copyright 2023 KFDA. All rights reserved.