Deadline to register for Playa Field Day seminar in Canyon is this Thursday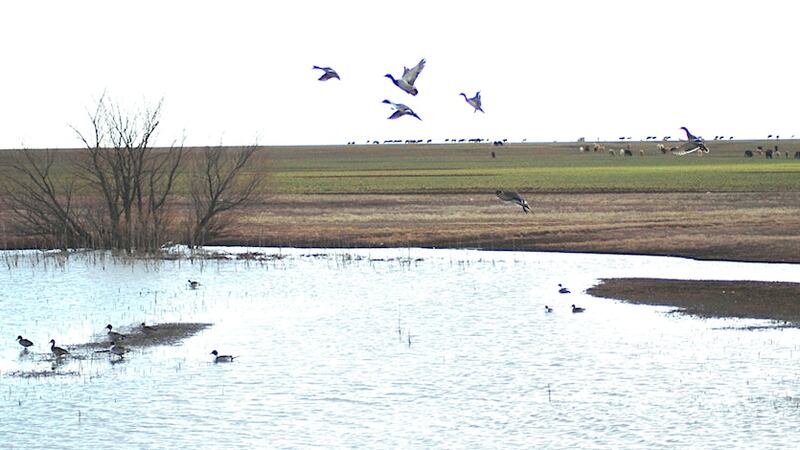 Published: Nov. 7, 2023 at 11:02 AM CST
CANYON, Texas (KFDA) - The deadline to register for a Playa Field Day seminar in Canyon is this Thursday.
The seminar is Nov. 14 from 9:30 a.m. to 1:30 p.m. in the Palo Duro Room of the Cole Community Center, 300 16th Street, according to a press release.
The session will focus on the migration of waterfowl into the the High Plains area and the numerous duck species found here in the area.
Doors will open at 9:00 a.m. with an opening presentation from Heather Johnson, migratory game bird specialist at Region I for the Texas Parks and Wildlife Department.
She will talk about playa ecosystems and the Texas Playa Conservation Initiative.
Kevin Kraai, a Canyon-based Texas Parks and Wildlife waterfowl program leader, and Jim Steiert, a playa author and outdoor writer from Hereford, will offer a survey of waterfowl that are currently migrating to the Panhandle-South Plains.
There will be a chicken fried steak lunch at 11:00 a.m., which will be catered by Feldman's Wrong Way Diner.
At 11:45 a.m., the group will go to Buffalo Lake National Wildlife Refuge for a field trip to Stewart Dike. This is about 13 miles up the road at Umbarger.
Registration is $25 per person and includes lunch, drinks and snacks.
If interested, contact Darryl Birkenfeld at darryl@ogallalacommons.org or by calling (806) 945-2255.
You can also register online here.
Copyright 2023 KFDA. All rights reserved.