Police on scene of car rollover in downtown Amarillo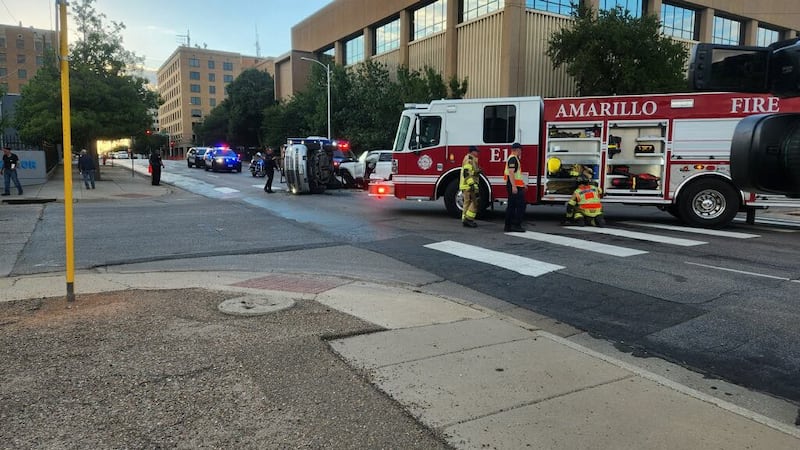 Published: Sep. 28, 2023 at 8:30 AM CDT
|
Updated: Sep. 28, 2023 at 8:38 AM CDT
AMARILLO, Texas (KFDA) - Amarillo police are on scene of a car rollover in downtown Amarillo.
The wreck happened Thursday morning in the area of Southwest 3rd Avenue and Tyler Street.
Details are limited, but Amarillo Fire Department is also on scene and a car is on its side. Another car also appears to be involved.
We will update you when information is made available.
Copyright 2023 KFDA. All rights reserved.