Canadian River Beach Club's Calf Fry Festival to benefit Perryton tornado relief
Published: Sep. 26, 2023 at 5:39 PM CDT
|
Updated: Sep. 26, 2023 at 6:14 PM CDT
AMARILLO, Texas (KFDA) - This weekend marks the 15th year of the Calf Fry Festival and all proceeds will go directly to Perryton's tornado relief.
Three months after the tornado, businesses on Main Street in Perryton have relocated, while some are rebuilding. Surrounding areas, individuals, businesses and many others have continuously showed up for Perryton in this time of need.
"Panhandle people, there's no better place. So many communities have done just unbelievable and overwhelming acts of kindness to help this community," said Davis Landis, city manager for the City of Perryton.
One of those acts is Canadian River Beach Club's Calf Fry Festival happening this weekend. The Beach Club organization was founded on giving back to local charities and surrounding areas.
"With everything that happened in Perryton, you know they are our neighbors. We do a lot of business with them, they do a lot of business with us over here, and so we thought, 'Hey this year, let's help out our neighbors,' and that's what we're going to try to do," said Lacy Hanes, president of the Canadian River Beach Club.
The event will kick off on Friday evening from 6-9 p.m. at the Stumblin' Goat Saloon with music from Drew Hall and Quincy Webb. Saturday festivities start at 10 a.m. with a poker run and a calf fry meal served at Jones Pavilion later that evening.
While there is no entry fee for the meal or music, all donations will go directly to Perryton.
"This year we were like, 'Hey, let's give back to everybody and make it a free event this year.' It's free to get in the door, it's a free meal, free entertainment, everything is free this year. Just come to Canadian and support our little community who does so much for everybody around us," said Hanes.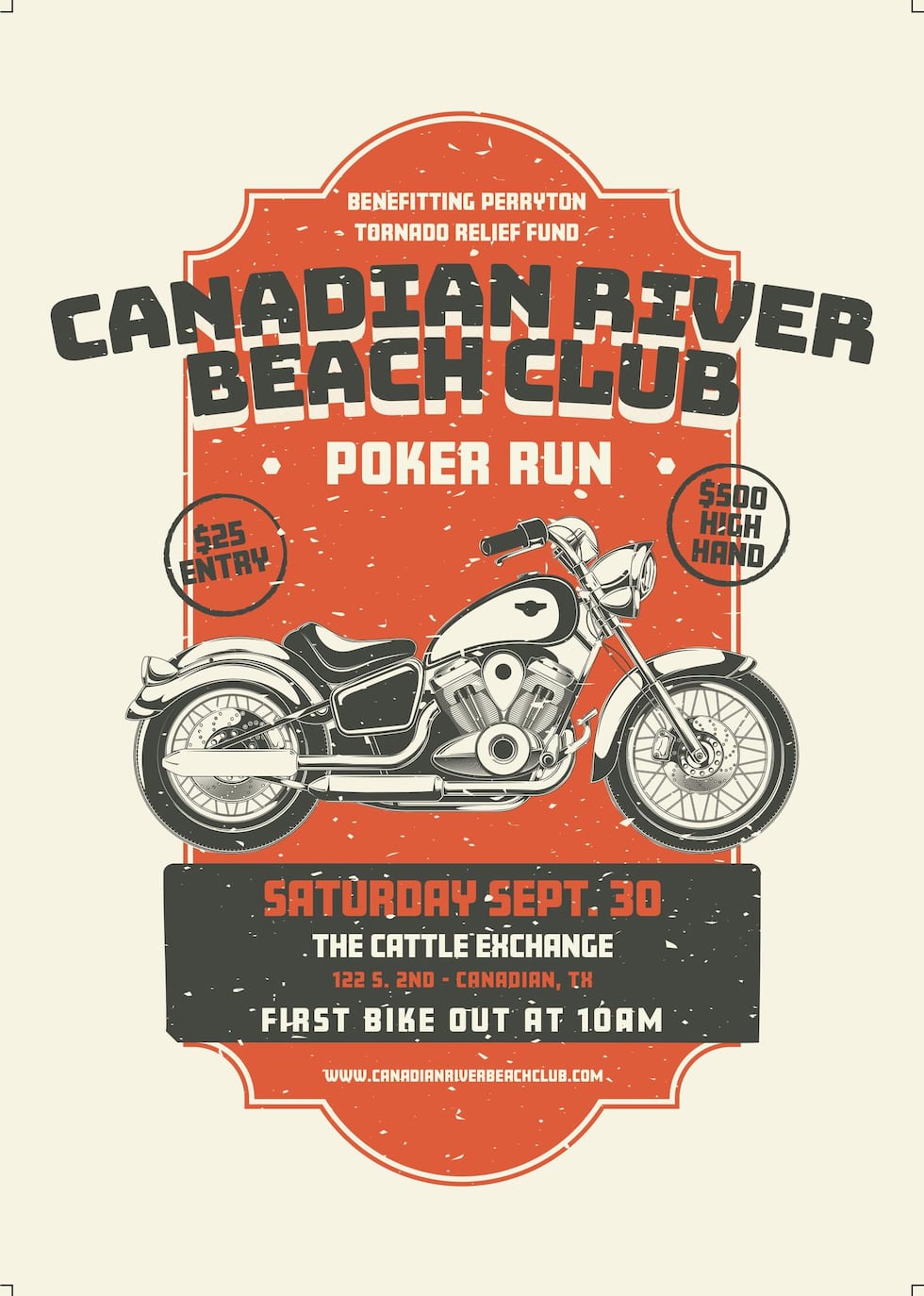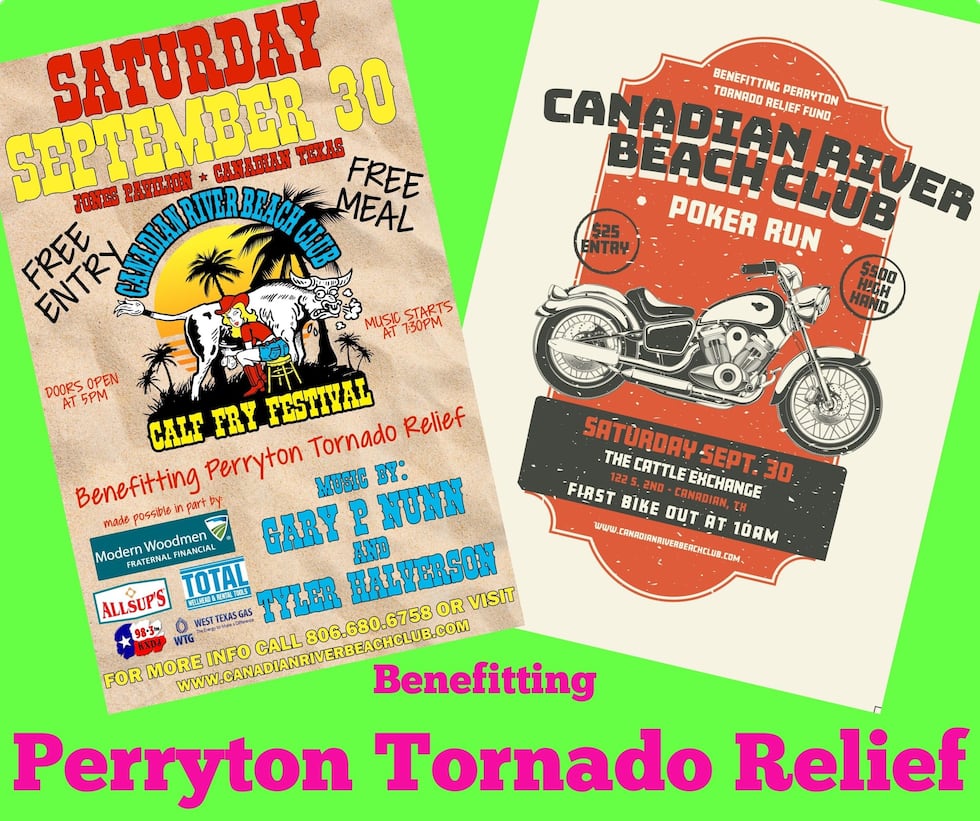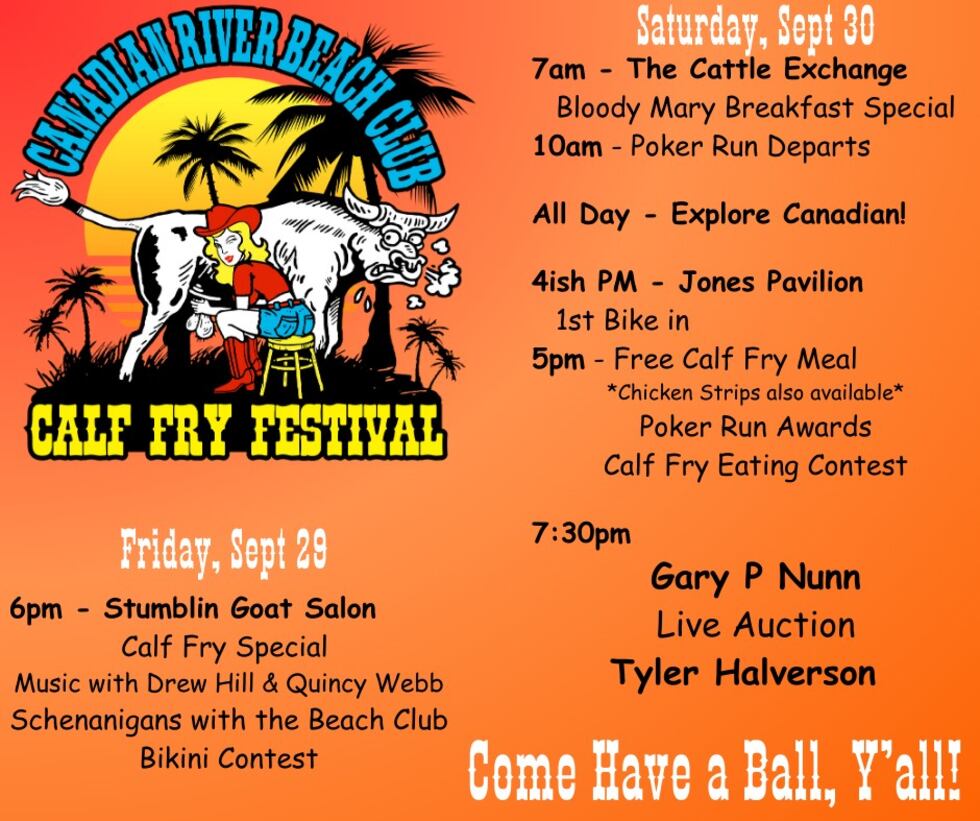 Copyright 2023 KFDA. All rights reserved.