'Bring color into an already colorful community': National artists prepare for Amarillo HOODOO Mural Festival
Published: Sep. 20, 2023 at 5:53 PM CDT
|
Updated: Sep. 20, 2023 at 6:14 PM CDT
AMARILLO, Texas (KFDA) - National artists are arriving with supplies in hand to prepare for the HOODOO Mural Festival happening on Saturday, September 30.
As part of a citywide beautification collaboration between artists and business owners, 21 murals will be painted and produced.
Amarillo residents and visitors can see the murals' progress in real time throughout the week.
"I love to see the community celebrate art together. It's a common theme that we can all appreciate, and art can mean different things to different people," said Lauren Hall, co-founder of HOODOO Mural Festival.
Two muralists from Seattle are eager to share their art with the city.
"It's huge, I mean it's such a good way to revitalize the community and energize. And I mean it's an obvious way to bring color into an already colorful community," said Sean Hamilton, muralist for HOODOO Mural Festival.
The muralists start out by projecting and drawing their design. This creative concept should stick around for many years through all types of weather.
"For stuff like this, we want it to be archival. We'll use Golden Mural Paints and that is like top of the line, really nice and is supposed to last a very long time," said Ariel Parrow, muralist for HOODOO Mural Festival.
Hamilton and Parrow are working on a mural that will go on the Acts Community Center, a nonprofit dedicated to helping senior citizens.
"We really wanted it to speak to the building that it's on, the community center. You know they help so many people that maybe are having some rough luck," said Parrow.
This year, the goal of the festival is to highlight the local aspect of Amarillo while appreciating unique art.
To purchase tickets, click here.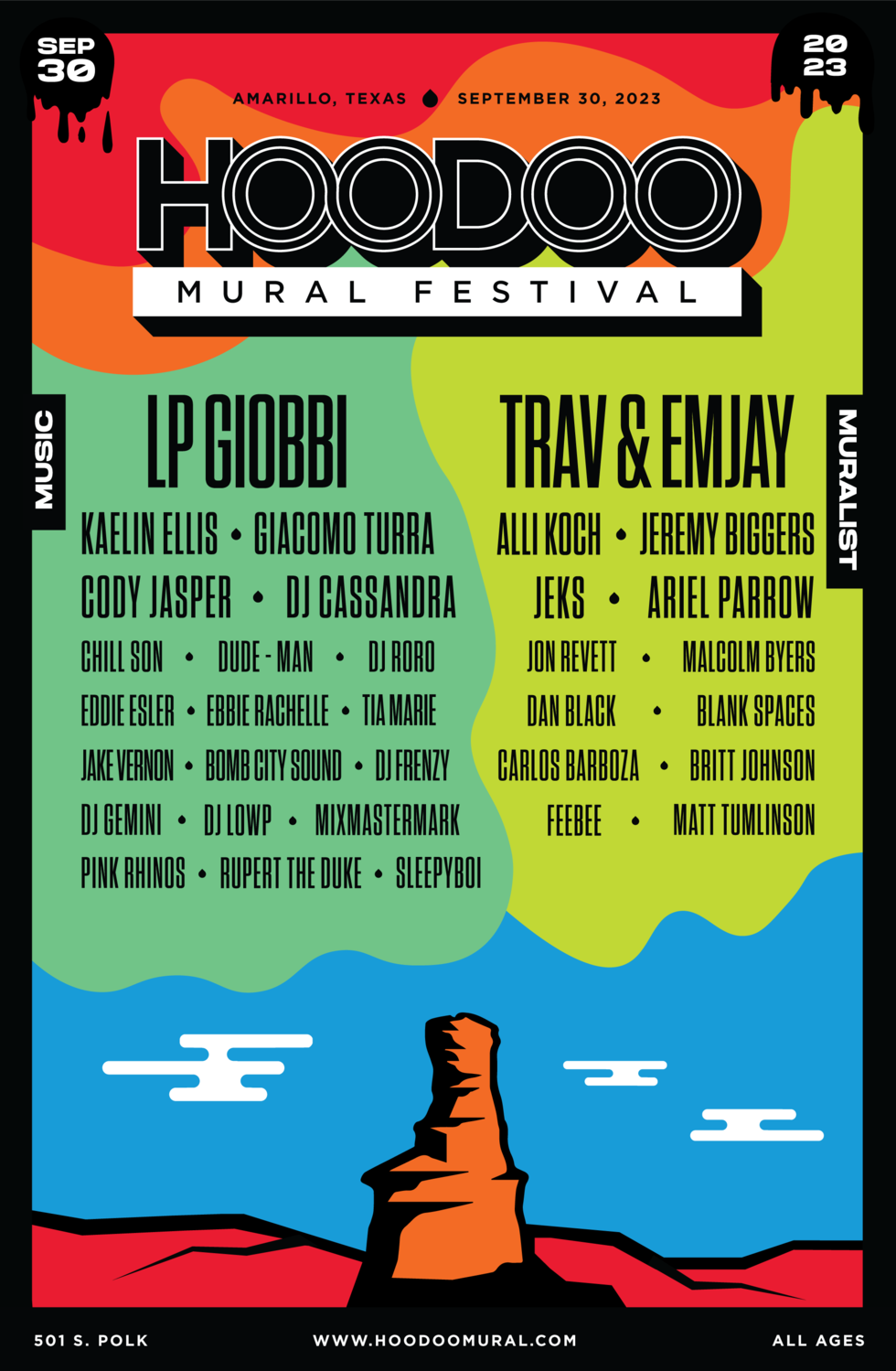 Copyright 2023 KFDA. All rights reserved.