NM Governor releases statement following court decision on gun violence public health order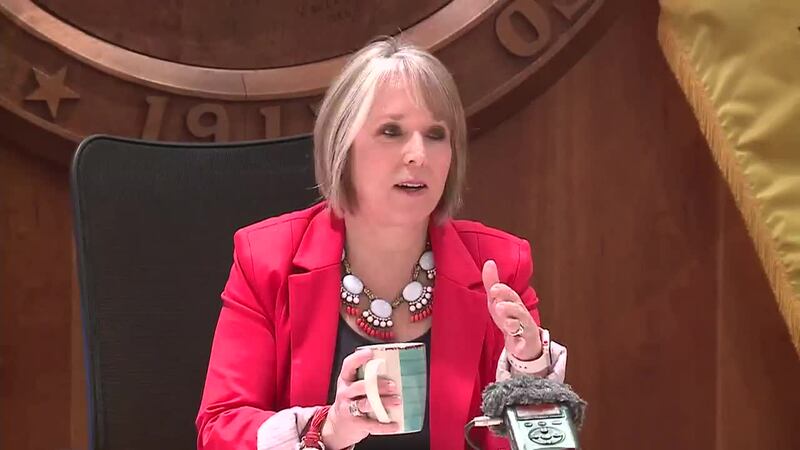 Published: Sep. 13, 2023 at 5:36 PM CDT
SANTA FE, N.M. (KFDA) - New Mexico Governor Michelle Lujan Grisham issued a statement following the court's issuance of a temporary restraining order regarding the public health order on gun violence.
The judge's ruling has temporarily paused enforcement of sections 1 and 4 of the public health order until a preliminary injunction hearing is scheduled. All other sections of the order are still in effect.
The New Mexico State Police also announced today they will send additional officers to assist local agencies in Bernalillo County.
The extra State Police officers assigned to the area will focus on carrying out proactive policing to stop violent crime and take violent criminals off the street.
Officers will conduct traffic and criminal enforcement operations like saturation patrols, warrant roundups and narcotics operations.
State Police will work in conjunction with the Bernalillo County Sheriff's Office and the Albuquerque Police Department.
Copyright 2023 KFDA. All rights reserved.