HIGHLIGHTS: Monahans defeats Big Spring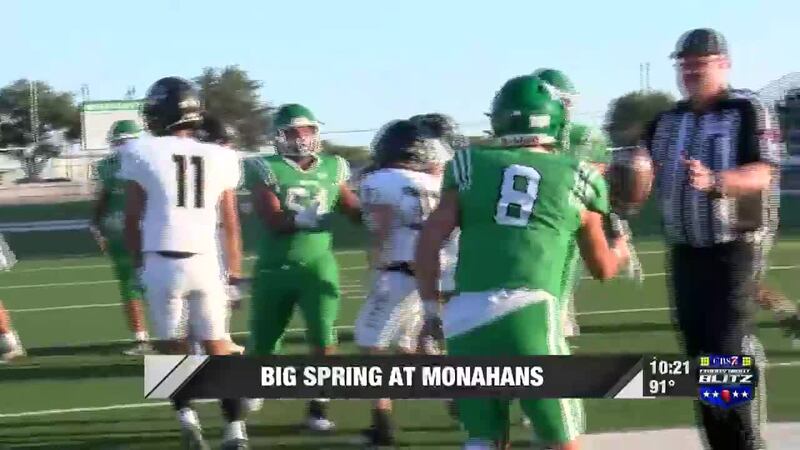 Published: Sep. 9, 2023 at 1:28 AM CDT
MONAHANS, Texas (KOSA) - The Monahans Loboes defeated the Big Spring Steers 42-14 for their third win of the season.
Monahans moves to 3-0 on the season while Big Spring drops to 1-2.
Monahans will visit Snyder next Friday.
The Steers will face Sweetwater next Friday.
Copyright 2023 KOSA. All rights reserved.