Roads closed for several hours after cattle truck turns over on I-27 near Rockwell
Published: Sep. 7, 2023 at 9:55 AM CDT
|
Updated: Sep. 7, 2023 at 4:20 PM CDT
RANDALL COUNTY, Texas (KFDA) - A tractor trailer hauling cattle overturned in the center median of Interstate 27 about 9:30 a.m. between Canyon and Amarillo.
DPS Sgt. Cindy Barkley said some cattle got out but responders contained them.
The southbound lanes and one northbound lane of I-27 were closed for about three hours to get the cattle out of the truck and into another one.
The driver suffered minor injuries.
The crash happened in the area of southbound I-27 south of Rockwell Road.
The cattle truck turned over, causing cattle to run loose on both the northbound and southbound lanes.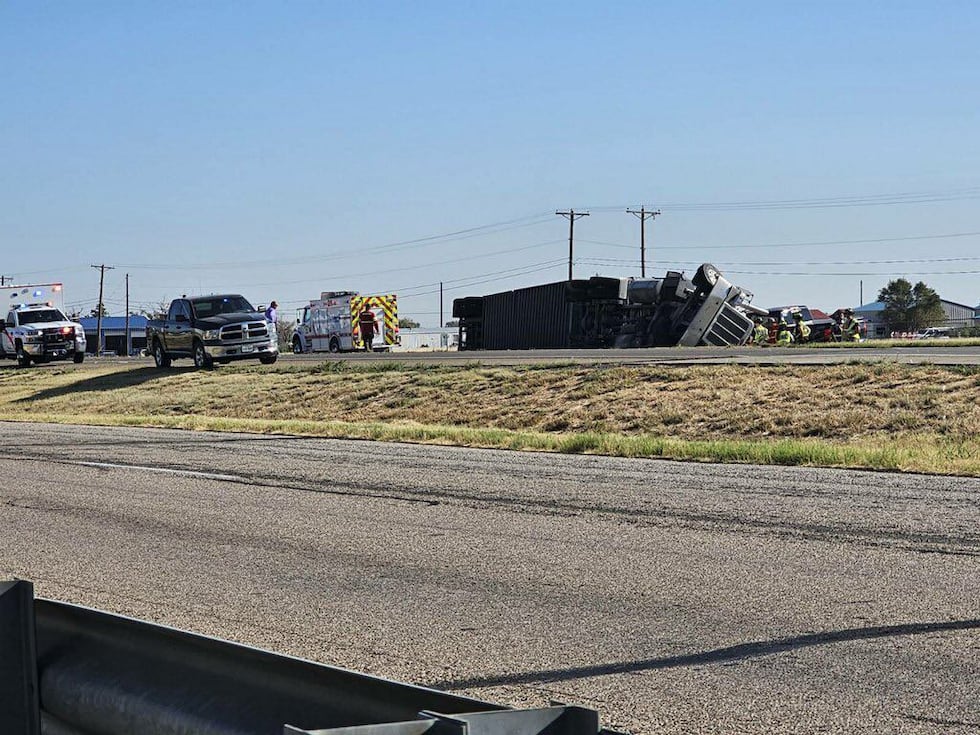 Copyright 2023 KFDA. All rights reserved.