HIGHLIGHTS: Big Spring vs. Lubbock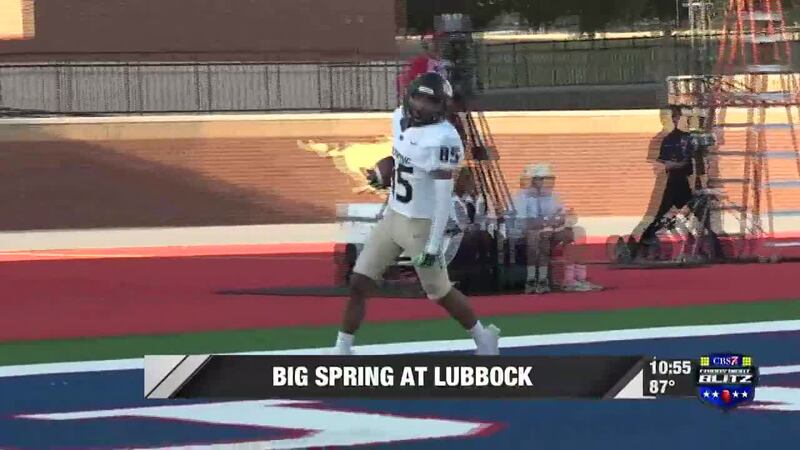 Published: Sep. 2, 2023 at 12:00 AM CDT
LUBBOCK, Texas (KOSA) - Big Spring was on the road taking on Lubbock High in week two.
It was a close game, but the Steers took the lead over Lubbock in the end.
FINAL SCORE
Big Spring: 32
Lubbock: 21
Watch the highlights above.
Copyright 2023 KOSA. All rights reserved.