Senator Ted Cruz, John Boozman discussed next farm bill with local farmers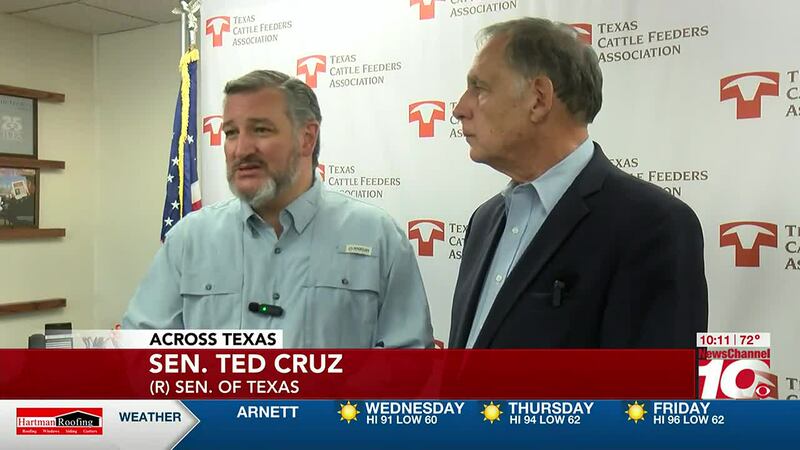 Published: Aug. 29, 2023 at 10:11 PM CDT
|
Updated: Aug. 29, 2023 at 10:25 PM CDT
AMARILLO, Texas (KFDA) - Senator Ted Cruz visited area producers today to talk about the next Farm Bill and what concerns Texas farmers and ranchers have.
The Farm Bill is a five year contract that reflects the priorities and needs of producers here in Texas.
The bill would make sure that farmers and ranchers have the tools needed to keep producing and to help them continue to move forward successfully.
Senator Cruz believes crop insurance is the number one concern, with Texas farmers and ranchers exporting everything the produce all over the world.
"Every part of the state, people are dealing with different issues and one of the things that I do and my team does, is try very much to listen to the people on the ground, understand their challenges," states Cruz. "To make sure that the Farm Bill reflects those needs and interests and the different challenges that are regional, not just in all 50 states but in all of Texas. We got to make sure we're responding to the needs across the state."
Copyright 2023 KFDA. All rights reserved.