25-year-old semi-truck driver dies after train crash near Amherst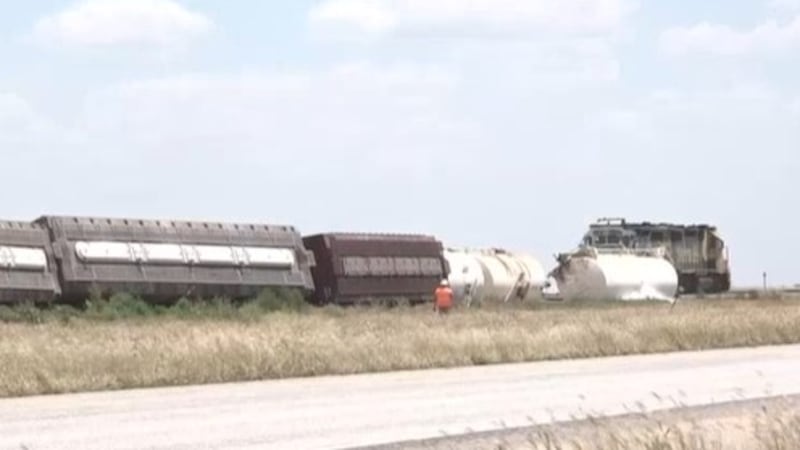 Published: Jul. 31, 2023 at 12:03 PM CDT
|
Updated: Aug. 1, 2023 at 3:06 PM CDT
LAMB COUNTY, Texas (KCBD) - A semi-truck driver involved in a train crash in Lamb County has died from his injuries.
The crash occurred on Hwy. 84 about two miles west of Amherst just after 11 a.m. on Monday. 25-year-old Brent Michael Spahich of Borger was driving his semi-truck south on CR 125, approaching a railroad crossing north of the highway.
The train, a Burlington Northern Santa Fe "containing two engines and five rail cars," was traveling east on the tracks. Spahich was reportedly crossing the tracks when the train crashed into his vehicle. He was seriously injured.
Emergency crews were taking Spahich to UMC, but he died from his injuries on the way to the hospital.
Sergeant Johnny Bures with DPS said five train cars were derailed following the crash.
BSNF and multiple fire departments are working to clear the scene of any hazardous materials the train was carrying. Troopers are on scene investigating the cause of the crash.
Cleanup is expected to last several hours, Bures said. Westbound traffic on Hwy. 84 is being diverted to CR 232. Eastbound traffic remains open.
Copyright 2023 KCBD. All rights reserved.