First Alert: Severe weather returns today
Published: May. 30, 2023 at 4:40 PM CDT
|
Updated: Jun. 2, 2023 at 7:46 AM CDT
AMARILLO, Texas (KFDA) - Storms look to fire up today, some of which could be strong to severe.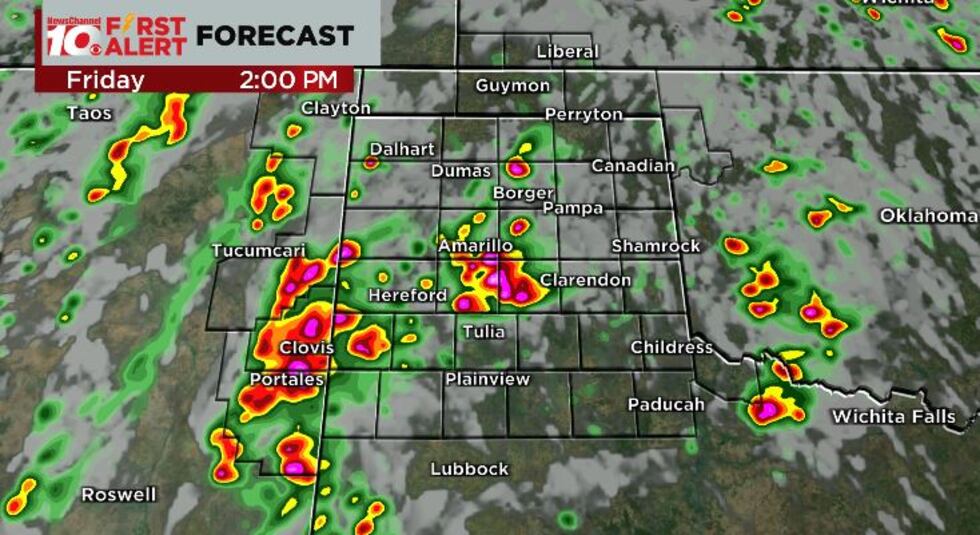 We should stay mostly quiet for the first part of today, with a few clouds here and there. Storms look to fire up early in the afternoon today, starting roughly around 1:00 p.m. to 2:00 p.m.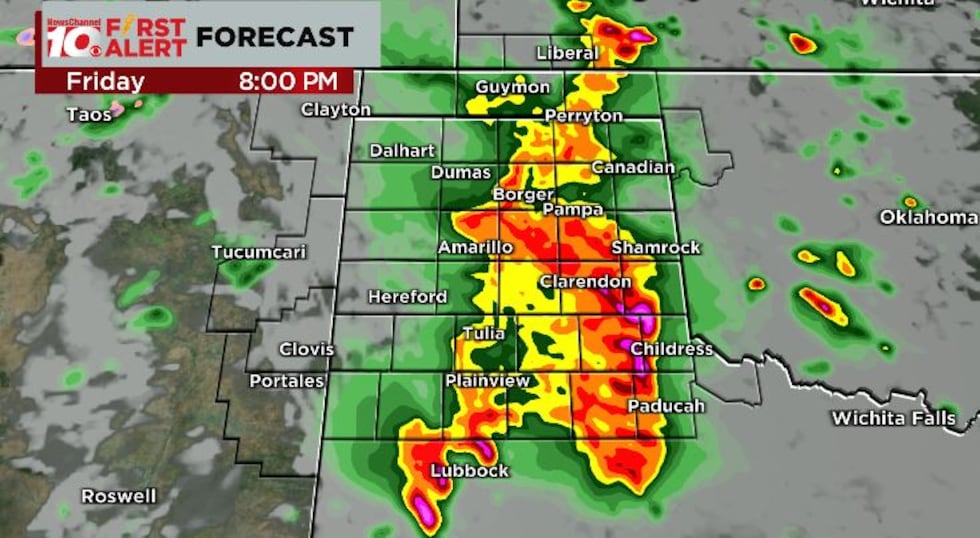 The storms look to last through a good portion of the evening, before eventually moving out later in tonight. Some light showers and weak storms can't be ruled out late in the night, especially in the north and eastern parts of the area.
The south looks to have the most favorable environment for an outbreak, although everybody will at least have the opportunity to see some of these storms turn strong to severe.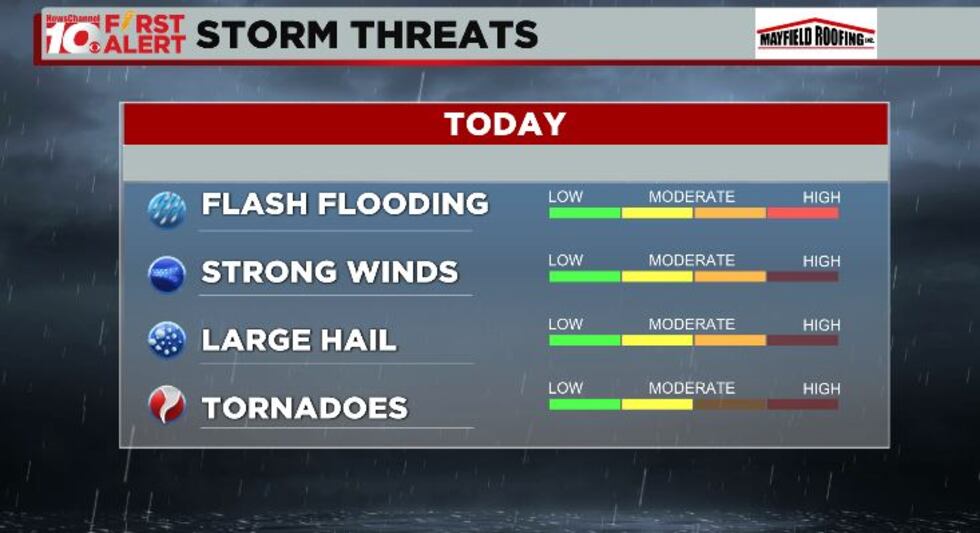 Flash flooding will continue to be a threat as long as these storms stick around. The chance for development of large hail and some gusty winds will be present today, with the possibility of a couple of tornadoes as well.
For your latest forecast, click here.
Get weather coverage all year long on the NewsChannel 10 Weather App. You can download that here.
You can also watch NewsChannel 10 live on Roku, Amazon Fire and Apple TV 24/7.
Copyright 2023 KFDA. All rights reserved.