Daily updates on the trial of Ashley Schwarz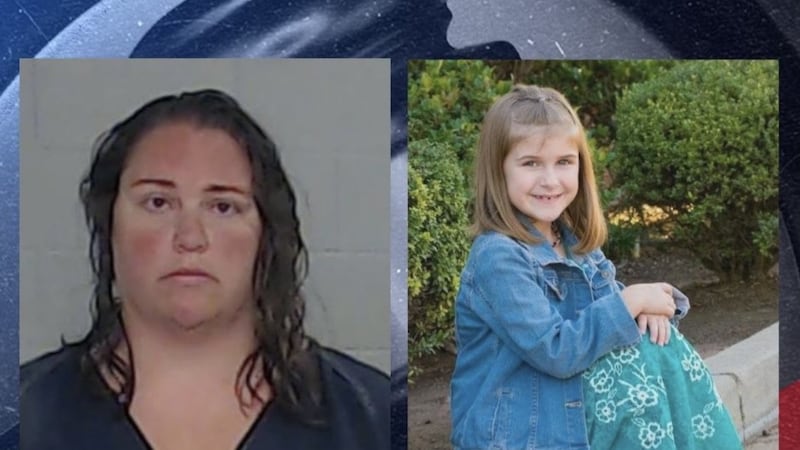 Published: Apr. 18, 2023 at 2:43 PM CDT
ODESSA, Texas (KOSA) - SENTENCE: According to the Odessa American, Ashley Schwarz has received 3 life sentences in prison. These sentences will run concurrently.
VERDICT: Ashley Schwarz has been found guilty of Capital Murder in the case of Jaylin Schwarz.
The jury also found Schwarz to be guilty on the second charge of Serious Bodily Injury and guilty on the third charge of Injury to a Child by Omission.
An Ector County Jury made the decision on Friday after deliberating for three and a half hours.
Schwarz was taken into custody.
TRIAL DAY FOUR: The jury began deliberations around 2:30 p.m. on Friday.
TRIAL DAY THREE: Jaylins younger sister, now 10 years old, took the stand on day three of the Stave vs. Ashley Schwarz.
The child testified that on August 29th, she and Jaylin were told to go jump on the trampoline as punishment.
This was a common punishment for the girls according to the sister.
She said that the two were told to jump until Ashley told them to come back in.
The younger sister could not recall if they had water or not but said if they did it was not a lot.
She told the jury that they were sent outside mid-morning and jumped for over three hours.
The defense then called Ashley Schwarz to the stand.
Ashley recounted what happened the day Jaylin died.
She testified that the girls ate pigs in a blanket for breakfast.
She then continued to claim that Jaylin went outside to play while her younger sister stayed inside to write lines because she "thought" that she was still in trouble from the night before but eventually, she went out and joined her sister.
Ashley also claimed that the girls had taken their water bottles outside with them, she knew this because they were not in the fridge.
A few hours had passed and just before lunch the girls according to Ashley came inside to either use the bathroom or get more water.
At lunch, Ashley claims she provided the girls with a peanut butter sandwich and juice.
According to Ashley "Jaylin said she was not hungry at lunch but also hot but insisted she wanted to play more outside."
Moments later Jaylin went outside again.
Ashley says their last encounter was seeing Jaylin through a window as Jaylin flashed an "I love you" hand sign.
She says she does not recall how much time had passed between that encounter and when Daniel Schwarz carried an unconscious Jaylin inside.
Ashley told the jury that once this trial is over she and Daniel plan on leaving Odessa, claiming it is hard to live in the home where Jaylin died.
Following the conclusion of Ashley's testimony the defense asked the charges of Capital Murder be dropped. This motion was denied.
TRIAL DAY TWO: The lead detective on the Schwarz case took the stand on day two and recounted what happened on August 29th, 2020.
SGT. Chavez said he arrived at the Schwarz residence at around 2 p.m. on that hot day.
Chavez testified that when he arrived two hours had passed since a 9-1-1 call had been made regarding Jaylin's well-being.
Sgt Chavez said he interviewed both Ashley and Daniel Schwarz on the day of Jaylins death.
Body cam footage was played of Ashley's interview where she can be seen and heard claiming, their day started like any ordinary day with having breakfast and the kids playing outside.
Ashley claimed Jaylin didn't want breakfast.
She added that Jaylin's younger sister would come inside for water but Jaylin wanted to stay outside to play.
The prosecution then showed photos around the house following a claim that water was available.
The only water shown in the pictures was a hose laying next to three dog bowls.
The defense also made the statement that Jaylin could have gotten water from that hose, and she could have gone under the trampoline for shade from the heat.
TRIAL DAY ONE: The CBS7 team learned on Tuesday, that Daniel and Ashley Schwarz will be tried separately.
Ashley Schwarz has been accused of causing the death of eight-year-old Jaylin.
On Tuesday, 12 jurors and 2 alternates were chosen and the trial began shortly after the selection.
Defense attorneys started by questioning to what degree Schwarz should be tried, Capital murder v.s. Man Slaughter and Negligence.
Prosecutors showed body cam footage of officers arriving at the Schwarz home and performing CPR on Jaylin.
An officer testified to discoloration on Jaylin's body and an EMT that responded testified to seeing signs of rigor mortis.
BEFORE THE TRIAL: According to the Ector County District Attorney's office, the trial for Daniel and Ashley Schwarz is set for Monday, April 24.
Daniel Schwarz, 44, and Ashley Schwarz, 34, were arrested and charged with murder in October 2020 for the death of eight-year-old Jaylin.
According to the Odessa Police Department, officers responded to the 4300 block of Locust Avenue back on August 29, 2020, for a medical call. When police arrived, they found Jaylin, who was pronounced dead at the scene.
Police say their investigation of the girl's death revealed that she had been punished by two suspects identified as Daniel and Ashley.
The punishment included not allowing Jaylin to eat breakfast and forcing her to jump on a trampoline without stopping. Police say Jaylin was not allowed to drink any water while she was being punished.
Police later learned that the trampoline's temperature at the time read to be approximately 110 degrees, while the ground was 150 degrees.
An autopsy listed the manner of Jaylin's death as a homicide and the cause of death to be dehydration.
CBS7 will follow the trial as it proceeds.
READ NEXT: 8-year-old girl who died of dehydration was forced to jump on trampoline in 110-degree heat
Copyright 2023 KOSA. All rights reserved.