WATCH: Community members schedule commemorations for fallen, injured law enforcement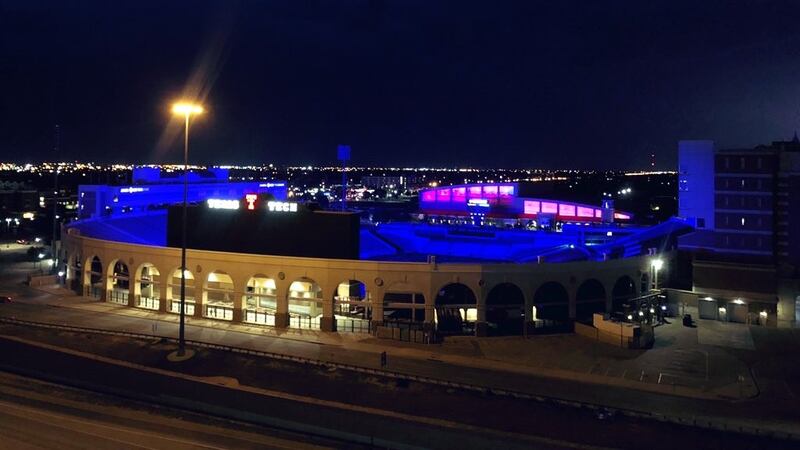 Published: Jul. 15, 2021 at 10:03 PM CDT
|
Updated: Jul. 17, 2021 at 1:10 PM CDT
LUBBOCK, Texas (KCBD) - Below is a list of community events the public is invited to attend to honor Lubbock County Sheriff's Deputy Sgt. Josh Bartlett and injured Levelland Police Officer Shawn Wilson.
Both were involved in a standoff on Thursday, July 15. Sgt. Bartlett was killed and Wilson remains hospitalized.
GOFUNDME: Memorial fund for SGT Josh Bartlett's Family
This list will be updated as we are notified of more events.
Friday, July 16
A one-mile run was organized to honor LSO SWAT Commander Sgt. Josh Bartlett on Friday, July 16 at 7 p.m.
A group met at 10th Street and Ave. G in Lubbock for parking.
The organizer, Charlee Jennings, invited everyone to walk, run, sprint, or even push a stroller to honor a fallen hero.
The run started at Avenue G and Main Street in Lubbock. The group ran two laps around the Lubbock County Sheriff's Office.
Run Announcement - Mile 951: Friday July 16th, Zechariah will run 1-mile (weather permitting) carrying his flag in honor of fallen Lubbock County Sheriff's Office Sergeant Josh Bartlett.
The run will took place at around 7:00PM ET in Zechariah's hometown of Central Florida. We encourage those who are not local to Central Florida join Zechariah remotely from your own communities.
Zechariah's run will be uploaded to the Running 4 Heroes page between 7:30PM - 8:30PM ET shortly after the run concludes. People will be able to view/share/comment on the run once it gets uploaded.
IMPORTANT: The Safety of Zechariah remains our #1 concern. Please be advised that Zechariah's run will continue to be dependent on Law Enforcement being present. Due to the current times, if we are unable to secure Law Enforcement for the run, the run will be postponed to a later date and time.
We encourage citizens and agencies from across the nation join our son in a 1-mile walk or run tomorrow evening at 7:00PM ET (4:00PM PT) to help honor this fallen hero.
End of Watch: 7/15/21
Cause: Gunfire
A one-mile run/walk to honor LSO SWAT Commander Sgt. Josh Bartlett was on Friday, July 16 at 7 p.m. The run started at the Whiteface City Gazebo located next to the Post Office. The course was one lap around the town square of Whiteface.
Saturday, July 17
A procession escort by law enforcement for Sergeant Bartlett will take place July 17, 2021, at 12:00 pm, from South Plains Forensic Pathology, 202 Avenue Q, to Resthaven Funeral Home, 5740 at 19th St.
The procession was open to anyone wanting to show support for the family. Thank you everyone for your Support and Prayers!
The route was from 202 Ave Q, head west on Marsha Sharp, take the Quaker exit, head South on Quaker, turn west on 19th Street to Resthaven, 5740 19th ST.
Sunday, July 18
The Lubbock Patriot Guard Riders have organized a vigil at the Lubbock Public Safety Memorial on Sunday, July 18, to honor Sgt. Josh Bartlett.
The memorial is located at 6601 Quaker Ave. and will start at 9:00 p.m.
Saturday, July 24
Afterglow Car Wash and Detail Service will host a community car wash event Saturday, July 24, located at 158th Street and Indiana Ave.
100% proceeds will go to the family of Sgt. Josh Bartlett. Washes start at $25.
More information can be found on its Facebook page here.
TBD
Organizer's with Lubbock's School of Rock are planning a benefit concert to honor Bartlett and Wilson.
A date has not been set yet. But organizers are eyeing something three-to-four weeks from July 16. Jenni Dale Lord and Will Banister, Soul Tree, and Walking Shred have offered to perform.
The non-profit Boots and Badges will also be involved in the concert.
This will take place at Charlie B's.
For any events you would like to notify KCBD NewsChannel 11 about, feel free to email news@kcbd.com.
Copyright 2021 KCBD. All rights reserved.