Bart Reagor waives arraignment in federal court for bank fraud charges, released on bond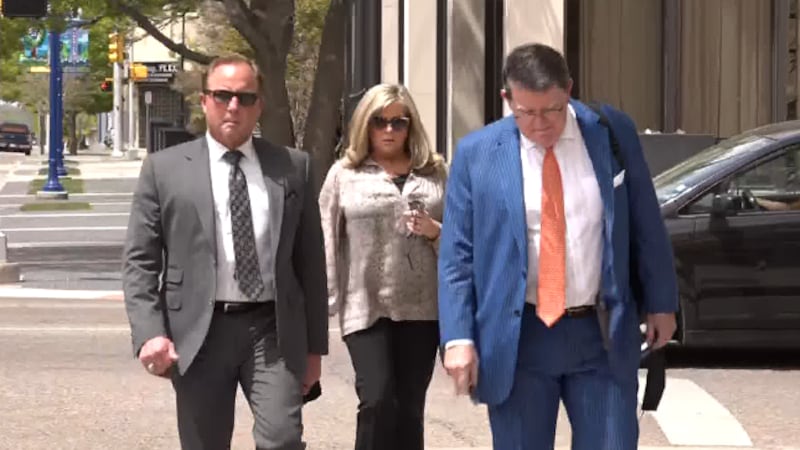 Updated: Apr. 26, 2021 at 2:57 PM CDT
LUBBOCK, Texas (KCBD) - Bart Reagor, Reagor-Dykes Auto Group owner, appeared in an Amarillo federal court today after being charged with two counts of bank fraud and one count of making false statement to a bank insured by the FDIC.
During the hearing, the arraignment was waived. If the arraignment is waived, an automatic not guilty plea is made. A not-guilty plea was not made in person.
Reagor was released on a personal recognizance bond, and given his court-issued terms of release.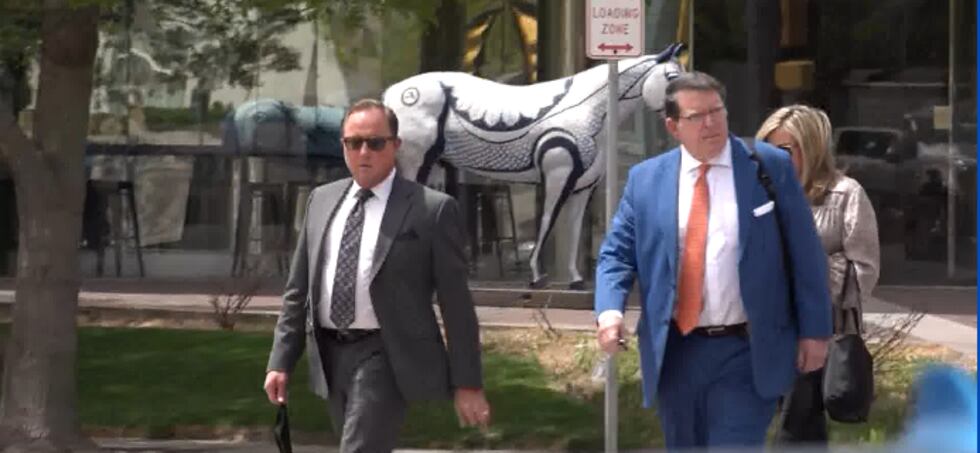 Reagor cannot commit a crime, state or federal. He must provide a DNA sample if required. He has been assigned a pre-trial services officer and must keep contact with his attorney. If he is convicted, he must surrender voluntarily for his prison sentence.
Travel restrictions will be imposed, but Reagor's attorney asked for exceptions to visit Houston for his office and Reagor's second home in North Carolina. The judge granted those exceptions.
He must continue to seek employment, but cannot work for a bank, credit union or fiduciary institution. He must surrender any firearms or weapons.
If he is in contact with law enforcement for any reason, such as a traffic stop, he must tell his probation officer.
He must not have any contact with witnesses, victims or other defendants related to the case. The defense asked for an exception to be made for family that may be witnesses, and Rick Dykes, who is not charged. That request was granted, but Reagor cannot discuss the court hearing with him.
If any of the terms or conditions are violated, a warrant for his arrest could be issued and he could be kept in jail until the trial date. He could be separately prosecuted for contempt of court.
A federal grand jury indicted Bart Wade Reagor, 55, on Thursday, April 22, 2021. He will make his initial appearance before U.S. Magistrate Judge Lee Ann Reno at 2 p.m.
If convicted, Reagor faces up to 90 years in federal prison, and will be required to forfeit any property traceable to the offense.
According to the indictment, in the first quarter of 2017, one of Reagor Dykes' floorplan lenders conducted an audit that placed the auto group in a weak cash position.
In order obtain cash to continue operations, D & R Acquisitions, a limited liability company formed to hold Reagor Dykes' real estate assets, entered into a loan agreement with International Bank of Commerce (IBC). The agreement included a $10,000,000 working capital loan, which was distributed by IBC to D&R in two tranches: $5,000,000 in July 2017 and another $5,000,000 in February 2018, to be disbursed to the various RDAG entities.
However, in applying for the loan, Reagor allegedly misrepresented its purpose, concealing from IBC the fact that he planned to divert some of the proceeds from the working capital loan into his own personal account for personal expenses. (The loan agreement expressly prohibited Reagor and others from diverting loan proceeds to their personal bank accounts, and IBC would not have approved the loan if Reagor or anyone else had disclosed to IBC that some of the loan proceeds would be diverted to Reagor's personal bank accounts.)
In total, the U.S. Attorneys Office says Reagor diverted more than $1.7 million to his personal account at Prosperity Bank -- $766,277 in July 2017, following IBC's disbursement of the first tranche of money, and $1 million in February 2018, following IBC's disbursement of the second tranche of money.
Prior to Mr. Reagor's indictment, 15 of his employees pleaded guilty to various crimes involving dummy flooring and check kitting at Reagor Dykes. Their sentencing dates have been set.
Reagor's attorney, Dan Cogdell, released a statement last week saying his client is not guilty and is the victim of criminal conduct by people he trusted with his business.
The Federal Bureau of Investigation's Dallas Field Office and Internal Revenue Services - Criminal Investigation Division conducted the investigation. Assistant U.S. Attorneys Joshua Frausto, Jeffrey Haag, and Amy Burch are prosecuting the case.
Copyright 2021 KCBD. All rights reserved.