FIRST ALERT: Snow continues this afternoon along with frigid wind chills
Updated: Dec. 15, 2020 at 2:51 PM CST
AMARILLO, Texas (KFDA) - The winter storm system tracking across our area today has resulted in snow accumulations of an inch or so near Amarillo, but two to five inches to the northeast including cities such as Borger and Pampa.
A Winter Weather Advisory continues as snow will linger a bit longer in the eastern part of the panhandles. Snow will end for all of the area by early evening.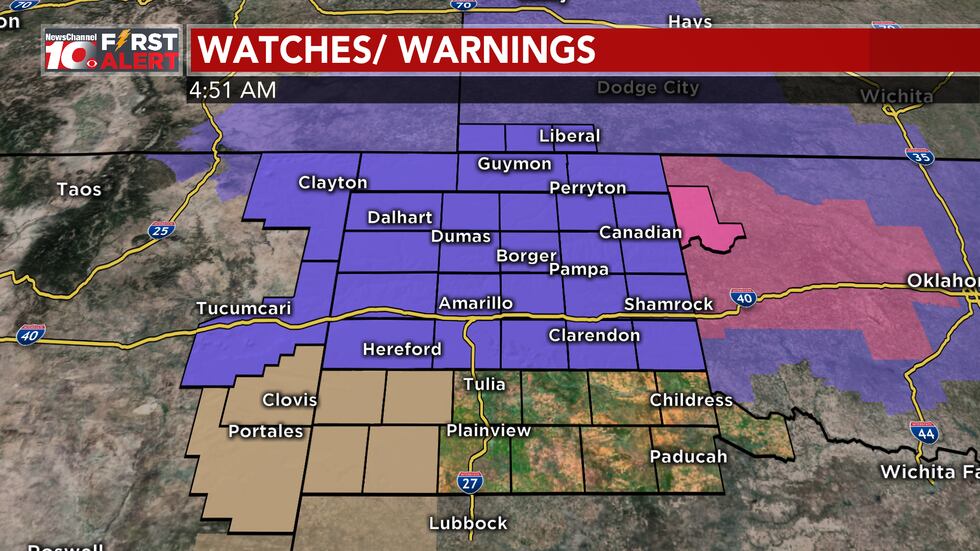 Many roads are slushy due to the snow and we expect moisture to refreeze after sunset, which will keep travel slick in some areas until tomorrow morning when roadways can thaw due to sunshine.
Along with the snow, temperatures are remaining in the upper 20s to 30 degrees with northerly winds gusting over 30 mph producing wind chills in the teens. As skies clear tonight, temperatures will plunge to near 15 and wind chills may be in the single digits tomorrow morning.
Snow will end late in the day and winds will diminish by tonight.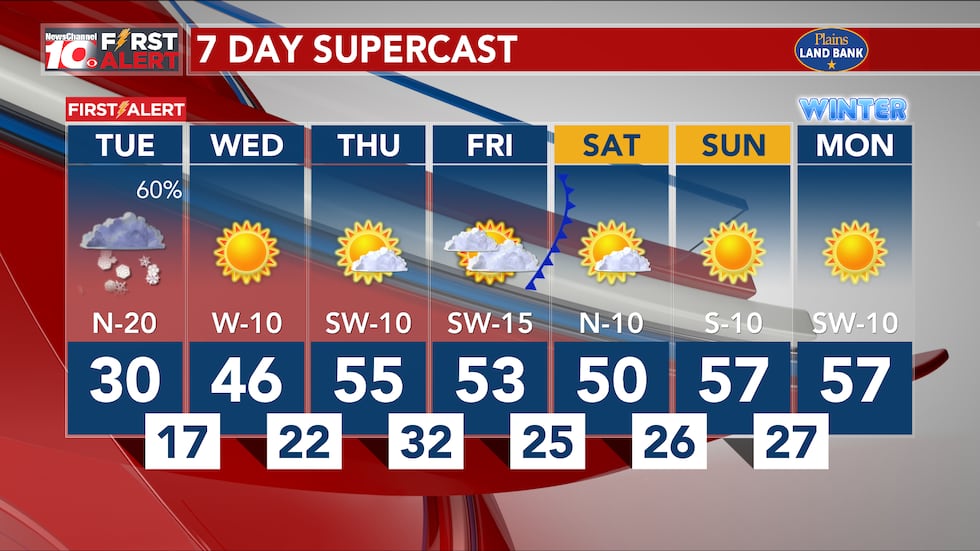 Get weather coverage all year long on the NewsChannel 10 Weather App. You can download that here.
You can also watch NewsChannel 10 live on Roku, Amazon Fire and Apple TV 24/7.
Do you have weather photos you want to share with us? Upload them here to be featured on our website and in our apps:
Copyright 2020 KFDA. All rights reserved.