Memphis is home to Texas' only survivor of the USS Indianapolis
Updated: Jul. 19, 2019 at 10:18 AM CDT
MEMPHIS, Texas (KFDA) - Memphis is home to Texas' only survivor of the USS Indianapolis.
Cleatus Lebow joined the U.S. Navy in 1943.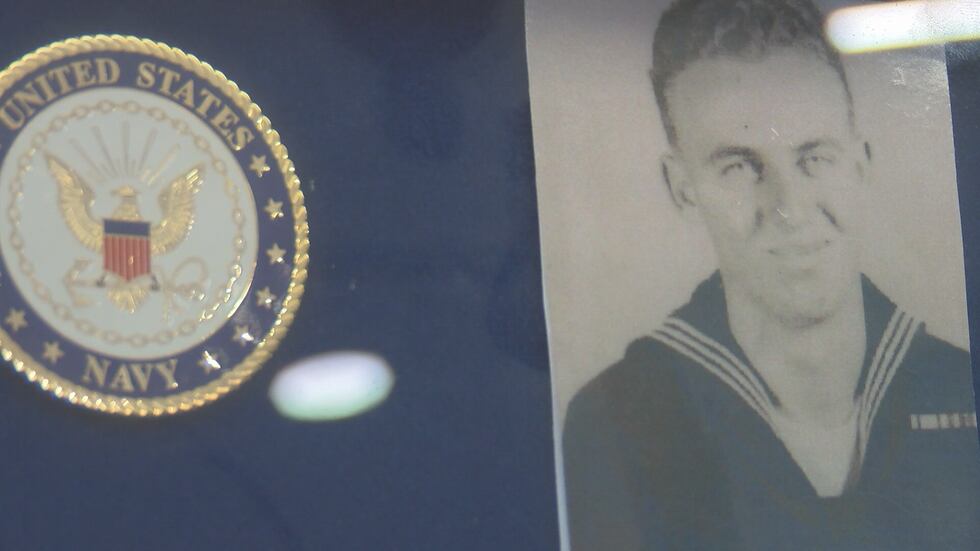 After training at the naval base in San Diego, he received sailing orders for Pearl Harbor.
He was then assigned to the USS Indianapolis as a Range Finder.
The ship was on its way back to the United States after delivering components of the atomic bomb that would soon be dropped on Hiroshima on July 30, 1945 when a Japanese submarine torpedoed it.
Of the 1,195 men on board, it is estimated 300 went down with it, while about 880 jumped into the ocean, including Lebow.
"We hung on to a life raft that night," said Lebow. "A bunch of people just hanging onto each other and life rafts and everything. When it got light enough to see, we could see a cork floater net, which is a big ole net that could hold about 100 people. We got up on that thing, and that's where I spent the next five days."
Over those five days, many were killed by sharks or succumbed to their injuries.
Of all the men aboard the USS Indianapolis, only 317 were saved.
Lebow was honorably discharged in November of 1945.
In August of 1995, a national memorial was dedicated in Indianapolis to honor the ship and its crew.
Lebow was most recently awarded the Congressional Gold Medal for his service.
He is currently at the 74th reunion of the USS Indianapolis and returns home Sunday on American flight number 5984.
You're invited to welcome him home at Rick Husband Amarillo International Airport at 3:50 p.m.
Copyright 2019 KFDA. All rights reserved.