Memphis economy relying on cotton, new small businesses
Updated: Jul. 19, 2019 at 10:41 AM CDT
MEMPHIS, Texas (KFDA) - Memphis takes pride in its cotton while also pushing for more small businesses.
Historically, Memphis' economy relied on the farmer.
"This is primarily a cotton and peanut area in Hall County," said Kevin Huddleston, the owner of K. Huddleston Cotton Co.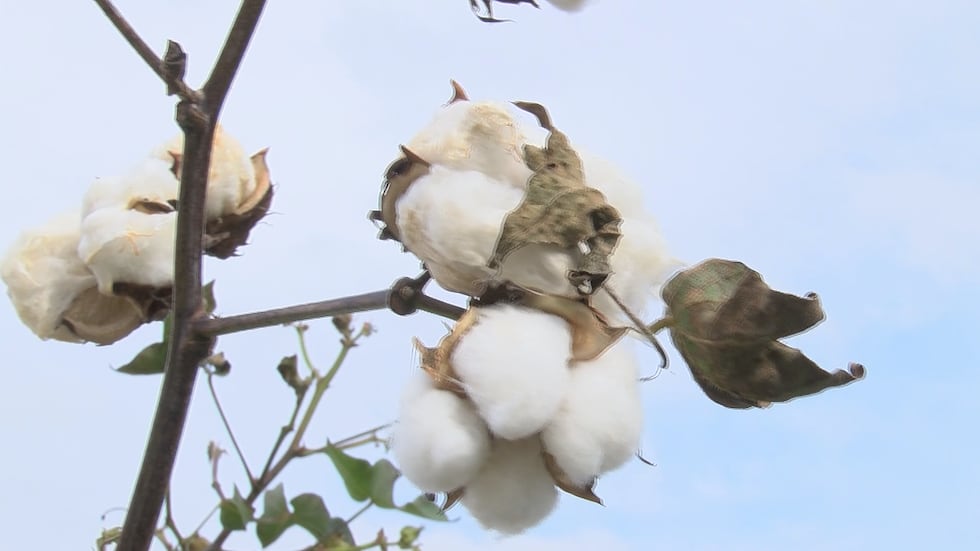 Huddleston says there's around 60 to 75 farmers in the area, and that cotton is the largest source of income in Hall County.
"A lot of the businesses in Memphis, they actually rely on the grower, you know, to make a good crop because, you know, we rely on the farmers to buy insurance to market the cotton like we do here for area gins. The employment goes on and on," said Huddleston. "Memphis, Texas was considered the cotton capital of the Texas Panhandle till in recent years, when cotton started growing in an abundance of north of I-40."
While the business can be rough, Huddleston says it's a family effort with younger generations getting involved today.
"Cotton's had its ups and downs," said Huddleston. "In 2010, cotton brought $2 a pound. Now it's bringing about 65 cents a pound. So there's a lot of variation in it. You know, if it was easy, a lot of people would do it. So the cotton farmers in Hall County have very well endurance people."
The Memphis EDC says several small businesses have popped up over the years, and they are working to bring in new ones to town.
"Memphis being a very old community, and a lot of our young people are leaving, because there are no jobs here," said Donnie Carroll, the President of the Memphis EDC. "And so it is exciting to have people coming and wanting to open up some businesses and employ some of our local people here."
The city is working to continue that growth so young citizens stay in Memphis.
"We're on a kick not just through the City of Memphis, but also through our school and in our 4H program and FFA, about trying to ask kids what they would like to see in their community," said City of Memphis Mayor Joe Davis. "And 'What could yo udo to make a living in order to come back to live in Memphis?'"
They are also hoping to make improvements to the park, swimming pool and amphitheater.
"We're working on where the Texas Parks and Wildlife Department on a grant to improve our swimming pool facility and a few other additions to our city park," said Mayor Davis. "It's amazing how many people traveled to our city park that we don't realize, come in and out of town. And then when they do that they spend money, you know, so that's good. And these little towns needed as much cash flow as they can get. And sometimes we forget what some of our prime shops and these things of interest are because we live here."
Copyright 2019 KFDA. All rights reserved.