Sod Poodles trademark owner to sell t-shirts, donate profit to charity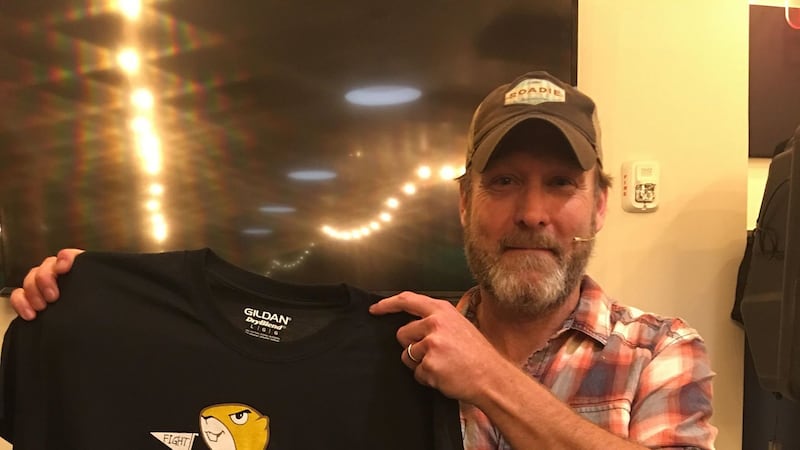 Updated: Dec. 20, 2018 at 10:13 PM CST
AMARILLO, TX (KFDA) - The man who owns the Sod Poodles trademark for merchandise announced tonight he will be selling his own t-shirts and donating the profits back to the community.
Dusty Green said he filed for the Amarillo Sod Poodles trademark because he thought the five team names submitted to the public for a vote were a publicity stunt.
As we first reported, Green filed for the trademark through his company Stone Ranch Media on June 2.
The move came three days after the team announced the five team name finalists and three days before the team applied for their trademarks.
He said he's not interested in the team's money, and that he now wants to do something positive with the trademark by donating all the funds raised from selling his own t-shirts to a local charity.
"As long as we can and as long as we have the priority application for that trademark, we're going to sell these t-shirts, hopefully raise a lot of money for charity and do a little good in the face of all this negativity," said Green.
He added that he's not interested in hanging on to the trademark forever.
"I'm not interested in holding up whatever it is they want to do from that point on," he said. "I think once we get this out of the way, let the baseball season start and let's all just move on and hopefully work together toward building these bridges back, and building these relationships back and making baseball a really positive thing here in Amarillo."
Green admitted the legal cards are stacked against him and that the team has two things he doesn't when it comes down to who will win the trademark: money and lawyers.
But until then, he said he will hold onto it for as long as he can.
We reached out to the Amarillo Sod Poodles staff, and received the following response from the team's president and general manager Tony Ensor.
"We are aware of the Press Conference that Mr. Green held tonight and we look forward to speaking with him in the near future."
Green said he is currently selling his t-shirts through Facebook.
Copyright 2018 KFDA. All rights reserved.