NFL allows 'Sweet Victory' tribute to Spongebob creator during Super Bowl halftime show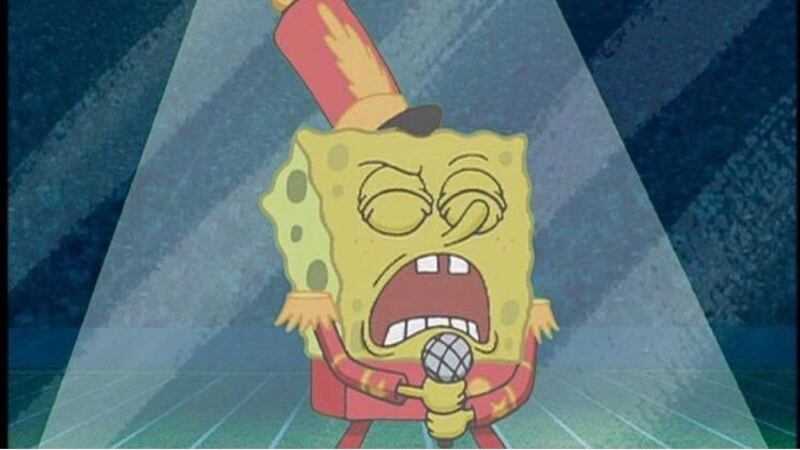 Updated: Dec. 1, 2018 at 4:33 PM CST
BATON ROUGE, LA (WAFB) - In honor of Spongebob Squarepants creator Stephen Hillenburg inspiring a generation with the misadventures of a misfit band of characters under the sea, the NFL gave fans of the series a special treat during the Super Bowl halftime show.
During the halftime show performance, scenes from one the series' most memorable episode, an episode in which Spongebob and the rest of his Bikini Bottom buddies travel to dry land to perform David Glen Eisley's pop rock balled "Sweet Victory" during the "Bubble Bowl," briefly appeared on screen.
A fan of the series, Isreal Colunga, previously launched a petition to convince the NFL to organize the performance.
"Sweet Victory" is a truly ripping 80s power ballad, like something Foreigner might've written in their heyday if they woke up one morning magically transformed into cartoon sea creatures, and by God, it is exactly the thing the Super Bowl halftime show needs," reported River Donaghey for Vice news.
You can watch the full performance below:
"It's a hugely inspirational song that I listen to when working out and boosting confidence, but besides that I want it played at the Super Bowl to honor the man who gave us one of the greatest and most quotable cartoons of all time. His legacy should be honored for all the laughs and smiles his precious creation gave us both as children and as adults. As Stephen Hillenburg takes his rightful place in God's Kingdom, I believe this song being preformed in the Super Bowl just like in the episode it came from would be the most appropriate way to do it," said petition supporter, Jonathan Hersey.
Stephen Hillenburg, who used his dual loves of drawing and marine biology to spawn the absurd undersea world of "SpongeBob SquarePants," died of Lou Gehrig's disease, also known as ALS, just weeks after the passing of Marvel creator Stan Lee. Hillenburg conceived, wrote, produced and directed the animated series that began in 1999 and bloomed into hundreds of episodes, movies and a Broadway show, winning four Emmy Awards and leading to an endless line of merchandise to rival any other pop cultural phenomenon of the 2000s, the Associated Press reports.
Copyright 2018 WAFB. All rights reserved.